"No Grey Area" – Fans Call Out Hypocritical NASCAR for Austin Cindric Suspension as Christopher Bell's Pit Crew Escaped Sanction
Published 07/21/2022, 1:49 PM EDT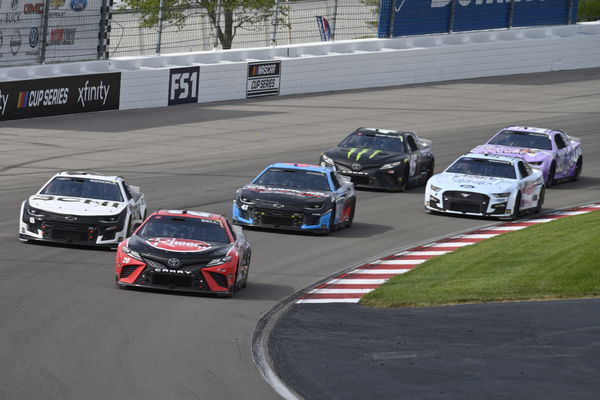 At the New Hampshire Motor Speedway last weekend, there was a pit road incident. To be exact, a wheel fell loose from the #2 Team Penske pit box and rolled away. As it turns out, poor old Austin Cindric is losing two pit crew members after the infraction.  This was actually fairly standard, and it should have been the end of the story.
However, at the Atlanta Motor Speedway, Christopher Bell also had his wheel come loose. On a surprising note though, he was able to escape scot free. Many were furious that both incidents had very different repercussions, and NASCAR lacked consistency. According to them, Bell also deserved a penalty, as lots of other drivers have received penalties for similar offences.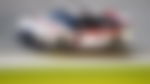 One response on Reddit read, "I just knew this would be over the line somehow. I still believe Bell's crew should have got a penalty. There should be no grey area."
ADVERTISEMENT
Article continues below this ad
ADVERTISEMENT
Article continues below this ad
What did fans say about the Austin Cindric Christopher Bell incidents?
Another fan noted that the sport was policing the outcome instead of the infraction. In essence, it was "a garbage way to enforce rules". They even cited the example of the NHL with their suspensions, and the whole thing was a farce. The general consensus was that people were confused that NASCAR penalized Austin Cindric, but not Bell at Atlanta. It was not a case of a "tough judgment call", but a clear cut lost wheel.
Another comment said, "Not a fan of the current situation. The speed at which it is moving when it comes off is only part of the safety issue. It doesn't matter how fast it comes off if someone hits it at pit road speed. You then have a potentially deadly situation. I guess you're fine if you're lucky enough that it comes off going slow, no one hits it, it doesn't roll into someone else's box, etc. Nascar is really getting themselves into a murky area where the penalty is either massive or nonexistent."
ADVERTISEMENT
Article continues below this ad
One justification was that Bell's wheel came off right away and rolled slowly through one box. Meanwhile, Cindric's wheel came off at pit speed and rolled through many pit boxes. However, the fact of the matter is that the rule is not black and white. All in all, NASCAR was horribly inconsistent and Bell should have been penalized.
WATCH STORY: Denny Hamlin Reveals the Condition He Set With Joe Gibbs to "Fire" Him This NASCAR Season