"No Sh*t Dale Earnhardt Sr Hit" – NASCAR Fans React to Hailie Deegan's Worst-Ever Crash
Published 09/06/2022, 9:15 AM EDT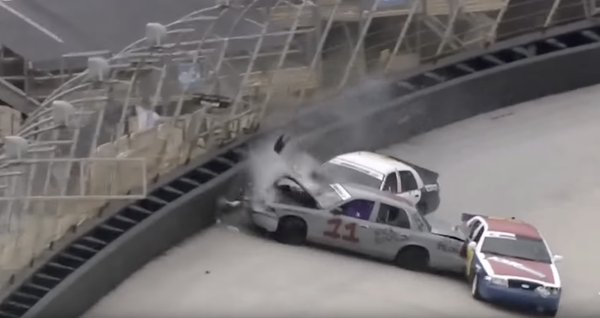 Recently, American YouTuber, Cleetus McFarland, and his friends took over Bristol Motor Speedway for an action-packed double feature weekend filled with excitement. And if that wasn't enough, the likes of Hailie Deegan were a part of the event.
ADVERTISEMENT
Article continues below this ad
However, an unfortunate crash brought her race to a horrifying end.
ADVERTISEMENT
Article continues below this ad
Early into the race, the driver of the 11 seemed to lose his car and swayed into Deegan's path, which ultimately led to the NASCAR Truck Series driver going on to hit the barriers hard.
After the wreck, Deegan mentioned that she has some cuts on her tongue, but apart from that, she was relatively unhurt. However, she later on went to mention how the impact felt to be really strong and her knees also took a brunt of the impact.
Luckily, everyone involved in the wreck escaped mostly unhurt. Deegan's fans were left concerned about her safety.
Fans react to the worst crash of Hailie Deegan
Later, Deegan uploaded a video of the race and the crash on her YouTube Channel where she can be heard saying, "The hardest crash I have ever had," right after the incident.
Seeing this, NASCAR fans took over the comments section to showcase their sympathy and support for the female driver.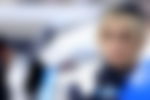 Fans commented, "I'm a huge Cleetus and cars fan and love these races but damn, I was worried as heck for you. So glad you are OK other than just banged up. If that hadn't happened, you were the one to beat for sure. Don't be too mad at Kevin. He's a good man, mistakes, and racing happen."
"Glad you're OK Hailie, that SAFER barrier definitely saved you from getting more hurt."
"That was a no-shit Dale Earnhardt Sr. hit that you and Nick took, glad you guys are OK. 80 mph straight into a SAFER barrier, that's gonna hurt no matter how much energy absorption you've got. Yikes."
"Hailie, you're a Deegan through and through. Get knocked down but you always get up. You're one tough woman. Keep doing what you're doing."
ADVERTISEMENT
Article continues below this ad
"Scary to see how hard that crash was! Glad everyone is OK. Hope to see you back in the next race though 🙂 Feel better asap, Hailie!"
"Glad your ok. I was there in the stands. My family was pulling for you. We was worried about the crash. Can't wait to see you racing more. Keep up the great content. Go Hailie!!"
"The cars are severely lacking in the safety department especially now that they are doing bigger tracks. Need full cages, full containment seats, and Jesus the window nets are screwed to the door. How do you get out in a hurry if the thing is on fire and the doors are blocked? Cleetus had to climb out the passenger side of his car in the wreck."
ADVERTISEMENT
Article continues below this ad
Watch This Story: Hailie Deegan Once Revealed the Moment She Nearly Died and It Was Not a Racing Incident
Even though racing in absolute stock cars seems to be a fun thing to partake in, they still require heavy safety measures on the inside.