Noah Gragson Gets his Dash for Cash Win Back, Will Run for Cash Again This Week in Dover
Published 05/14/2021, 6:00 AM EDT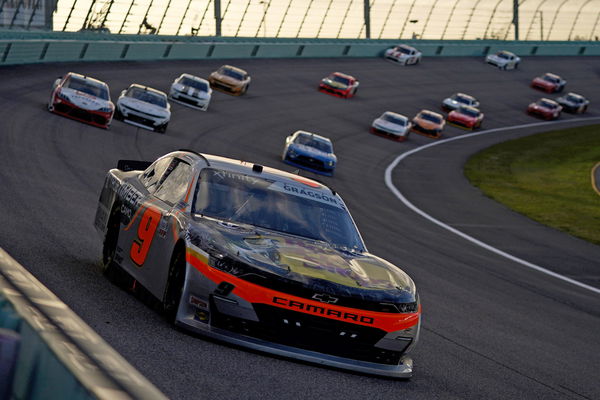 ---
---
Earlier, it turned out that Noah Gragson had been disqualified from fourth place after failing a post-race inspection. In the process, he lost his chance to earn a $100,000 Dash for Cash bonus. Luckily for him, the JR Motorsports team appealed, and they managed to get the decision overturned.
ADVERTISEMENT
Article continues below this ad
According to the NASCAR officials, Gragson allegedly violated a rule about suspension mounts. The initial report suggested that the mounting hardware allowed for abnormal movement or realignment of the suspension and/or drivetrain component. It came as a massive blow as Gragson's fourth-place finish made him eligible for the $100,000 Dash 4 Cash bonus.
The redacted penalty is great news for Noah Gragson
ADVERTISEMENT
Article continues below this ad
When the disqualification was overturned, Noah Gragson had his original points at Darlington restored. Not only will this help him in the Xfinity championship, but he is also still eligible to win the $100,000 Dash 4 Cash bonus. In other words, when the Xfinity drivers battle at the Dover International Speedway, the cash bonus is on the line.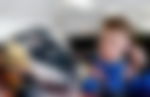 Aside from Gragson, the other drivers eligible are Justin Allgaier, Josh Berry, and Brandon Jones. The highest finisher in the quarter will win the bonus. The best part for Gragson is that the disqualification appeals rule prevents further appeals, and the decision is final.
ADVERTISEMENT
Article continues below this ad
According to Kelley Earnhardt Miller, general manager of JR Motorsports, "Everyone at JR Motorsports strives to bring four fast and competitive racecars to the track each. Every week and we are happy to see that the ruling was overturned. The No. 9 team put together a racecar that allowed Noah to win his third Dash 4 Cash prize and compete for the sweep this weekend at Dover International Speedway."
Now, the team will be putting all their focus into the coming race weekend at Dover. In addition to that, they will also tread a little more carefully from a technical standpoint. It would be absolutely cruel if Gragson were to win and have it stripped from him on technical grounds.
ADVERTISEMENT
Article continues below this ad