Noah Gragson Leads the NASCAR Xfinity Series Pack in the Playoff Race at Kansas Speedway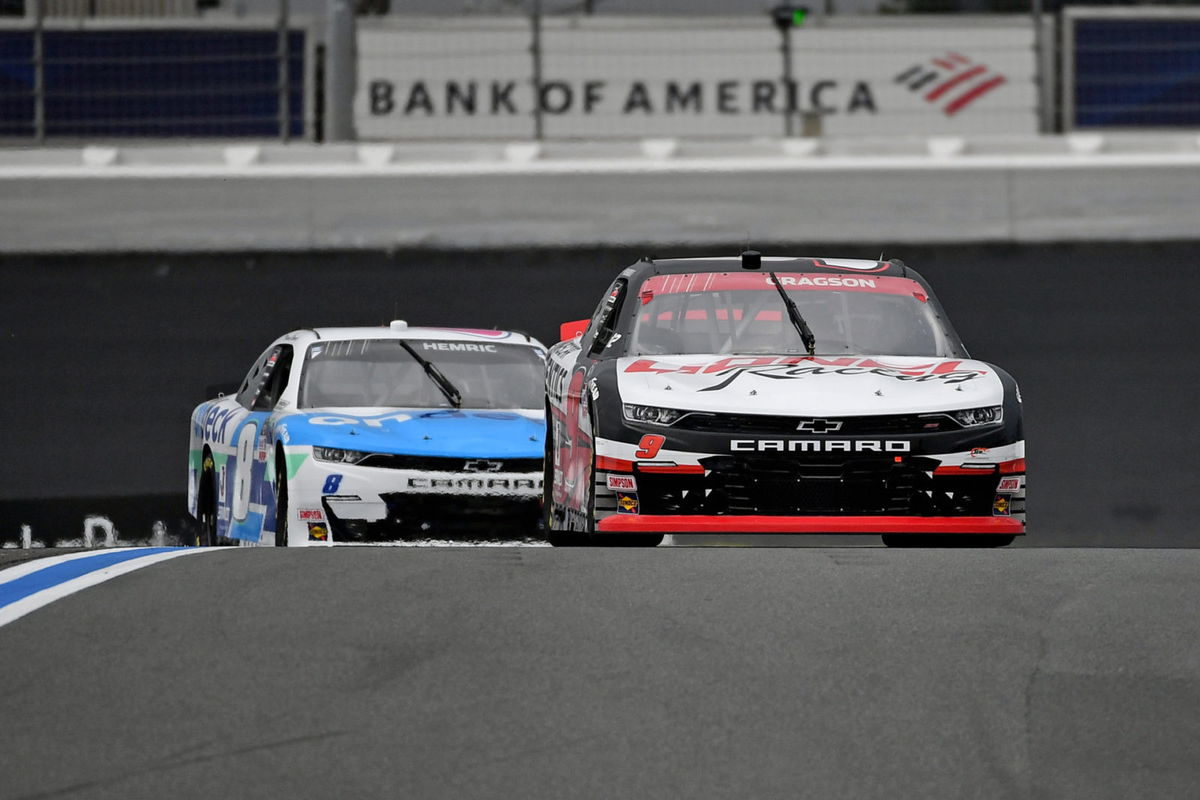 Noah Gragson is all set for a significant milestone at Kansas Speedway. He will be leading the starting lineup for the opening event of the Round of 8 for the NASCAR Xfinity Series.
The venues for this round of playoff races are Kansas, Texas, and Martinsville. The Final race culminates at Phoenix on November 7th, 2020.
Gragson will be starting ahead at Kansas largely due to NASCAR's performance-based metric qualifying formula.
And, also factoring in his runner-up performance battling through the rain in the last weekend's race at the Charlotte Motor Speedway Roval.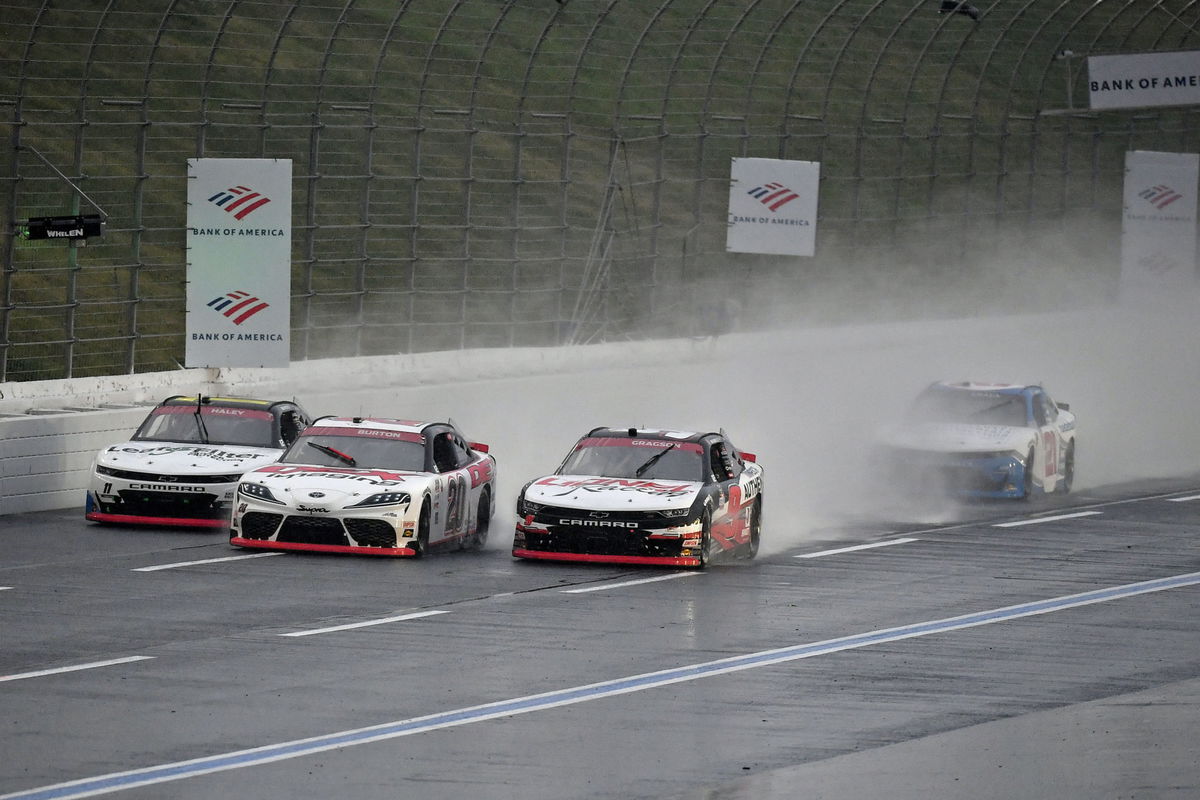 The lineup has been made using a formula combining four weighted categories: rank in owner's points (35%), driver's finishing position (25%), owner's finishing position (25%), and fastest lap from the previous race (15%).
Who joins Noah Gragson at the top in Kansas?
Earning the top spot with a metric score of 3.0, Gragson will be joined in the Kansas Lottery 300 by Austin Cindric on the front row. Daniel Hemric will be in the third position. They are followed by Ross Chastain and Brandon Jones.
Noah Gragson on the pole and Austin Cindric to start beside him in the Xfinity race Saturday night at Kansas: #nascar pic.twitter.com/KLxRkx2mjw

— Bob Pockrass (@bobpockrass) October 14, 2020
Jones, meanwhile, has extended his contract and will be back with Joe Gibbs Racing next year in the NASCAR Xfinity Series.
Chase Briscoe will be beginning at sixth, Justin Allgaier seventh, and Ryan Sieg will be starting eighth. Justin Haley at ninth and Alex Labbe will be starting as the best non-championship contender at tenth in the lineup.
Gragson will be entering the round of the playoffs holding the fourth and final transfer spot to the championship race. He is two points ahead of Justin Haley.
Gragson's chances and averages at Kansas
Chances are that Brandon Jones will be going into Saturday's race feeling most confident. Out of the Top 30 Averages at Kansas since February 2017, Jones has three Top 10 finishes, two Top 5 finishes, and 2 wins.
The second best to him will be Justin Allgaier. He has three Top 10 finishes and two Top 5 finishes. Followed by Ryan Seig with three Top 10 finishes one Top 5 finish, at third.
To be noted is the fact that Noah Gragson and Alex Gabbe are having zero Top 10, Top 5 finishes, or wins for that matter. Gragson's average finish at Kansas stands at 14.0 and Gabbe's at 16.0
If Noah Gragson, despite the stats against him, happens to win this Saturday, are we in for another one of his bizarre post-race celebrations?