Norm Benning Racing Opens Doors Towards Fantastic Sponsorship Initiative for NASCAR Fans
Published 01/21/2021, 1:00 PM EST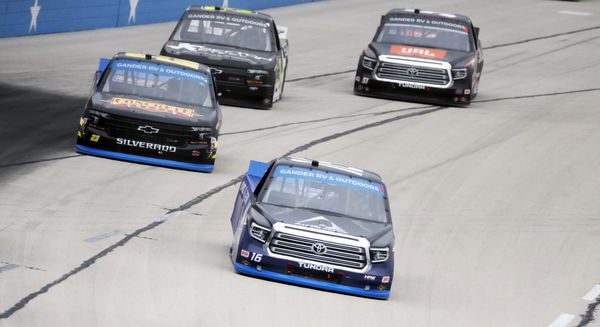 When fans start talking about the oldest active drivers in NASCAR, Norm Benning frequently top the list. Still going strong at the age of 69, his team, 'Norm Benning Racing', has some interesting plans for their fans this year.
ADVERTISEMENT
Article continues below this ad
The Truck Series team has now started a unique sponsorship campaign by appealing to their fans. With a monetary contribution, supporters can now see their names imprinted on Benning's No.6 Silverado truck in the 2021 season!
A post from the team's official Facebook page reveals some interesting offers. It says, "Norm Benning Racing would like to announce the "Racing with The Ultimate Underdog" campaign.
ADVERTISEMENT
Article continues below this ad
"Debuting at Daytona International Speedway for the NextEra Energy 250 on February 12, 2021."
The team will also offer its supporters some special souvenirs after becoming a sponsor
"Coined NASCAR's Ultimate Underdog from his historic 2013 Eldora run. Norm Benning looks to ink the beginning of a new chapter. The chance to join the team with NASCAR's Ultimate Underdog is here!"
Undoubtedly, this interesting campaign has sparked a lot of intrigue among racing fans. Truly, it is a joint collaboration that brings together sporting entities and their supporters, which is what sports are all about!
The post continued, "With a contribution of $50 or more you'll have the opportunity to have your OWN name on Norm Benning's truck. The larger the contribution the larger your name or company will appear on the #6 truck!"
Norm Benning earned a moniker after his performance in the 2013 Mudsummer Classic
ADVERTISEMENT
Article continues below this ad
Battling Clay Greenfield, Benning had to ensure he finished ahead of him in the 'Last Chance' qualifying race of the inaugural 2013 Mudsummer Classic.
Despite suffering damage to his truck, he kept going and eventually got the final transfer spot to take part in the main race.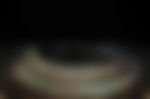 Owing to his exploits with limited machinery, the 69-year-old earned the nickname of 'NASCAR's Ultimate Underdog'. Since that season in 2013, Benning has gone onto participate in many more Truck Series races.
ADVERTISEMENT
Article continues below this ad
The veteran will continue to take to the field in the 2021 season as well. When he does, one can see many fans' names on his truck as part of this very special initiative.