"Not at All"- Team Penske Owner Reveals Why Ryan Blaney Did Not Move to the #2 Car
Published 07/16/2021, 7:32 AM EDT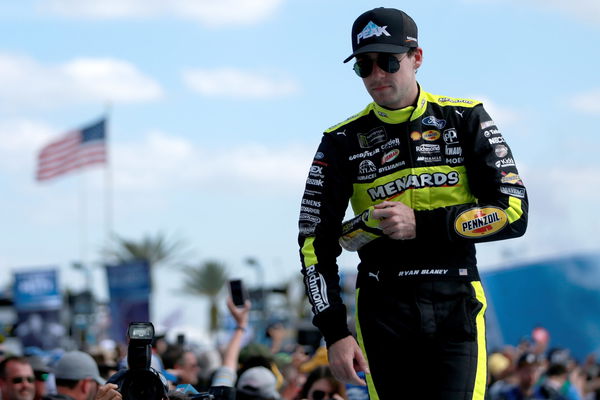 ---
---
Earlier, news broke that Brad Keselowski was leaving the Team Penske organisation at the end of the season. Naturally, it left a void in the #2 car, which is the team's marquee.
ADVERTISEMENT
Article continues below this ad
In the end, Austin Cindric got the nod to take the vacant seat and make his debut. However, some wondered why the other Penske driver, Ryan Blaney was not considered.
So, team owner Roger Penske opened up on the matter. He said, "Not at all. When you look at it, the history that Blaney's had in the #12 car.
ADVERTISEMENT
Article continues below this ad
"He's built a brand around the #12 and the sponsors around it. I think the move is the right move and there's no Austin vs Blaney in the #2 car. I don't think it was even a question mark for us."
What does this mean for Ryan Blaney?
With Blaney not going anywhere, he will stick around in the #12 car for another year. Obviously, the driver will be disappointed to not get a berth in the marquee car.
However, he will be determined to see out the 2021 season and another year in the #12 car. Hopefully the 27-year-old finally gets his dues and puts some respect in the #12 car.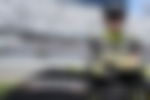 It is also worth mentioning that the #22 car also shares a similar status to the #12 car. For now, Ryan Blaney is training all his focus on the remainder of the 2021 season. In terms of the playoff battle, he is comfortably sitting in 8th place and should be able to qualify.
ADVERTISEMENT
Article continues below this ad
However, with five races left in the regular season, anything can happen in those races. While it would be farfetched to suggest that he could be dumped out, it remains to be seen how well he will perform in these races.
Nevertheless, he and the rest of the Penske drivers will be highly motivated to take the fight to Joe Gibbs and Hendrick Motorsports.
ADVERTISEMENT
Article continues below this ad