"Not Just at Chili Bowl" – Chase Elliott Reveals Aspirations to Dig Much Deeper Into Midget Dirt Racing
Published 01/14/2021, 8:30 AM EST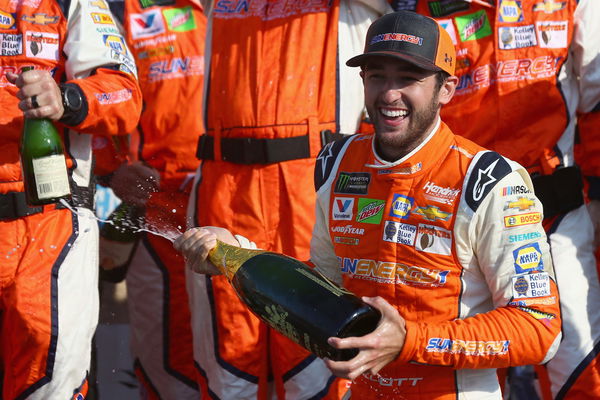 ---
---
Chase Elliott, on Wednesday, officially made his debut at the prestigious Chili Bowl Nationals. The reigning NASCAR Cup Series champ spoke about the importance of his debut run from a learning standpoint, despite not advancing to the A-main race on Wednesday.
ADVERTISEMENT
Article continues below this ad
He did find his range and rhythm towards the end of the B-main race, which gives him a lot of confidence and excitement for Saturday's race and his future in this form of racing.
Elliott also threw further light on his future in midget dirt racing, announcing that he aims to participate a lot more in such races, and not only at the Chili Bowl.
ADVERTISEMENT
Article continues below this ad
"I would love to come back and do more of this type of racing and not just at the Chili Bowl," Elliott said after Wednesday's racing action in Tulsa.
Chase Elliott is ready to properly explore this form of racing
The attraction for Elliott in a midget car is not just the Chili Bowl, even though it is an iconic event. The NASCAR star wants to explore this form of racing in much more depth, as he understands that drivers who do well at this event do not just race at the Chili Bowl. It is their experience throughout the year in a midget car that aids their development.
Elliott's NASCAR colleagues, such as Kyle Larson and Christopher Bell, are great examples of the same.
"The guys who come out here and are really good at this don't just show up at the Chili Bowl. They run well all year long and they get in these cars as much as they can. That's what you need to do to be competitive and to really put in the right amount of effort," Elliott explained.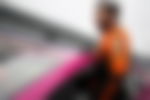 Elliott went on to say that he aspires to run these types of races a lot more in the time to come. To do that, he needs to put in a great amount of effort and is quite ready to do so.
Chili Bowl 2021 is not just a one-off for Elliott
Many believed that his off-season stints this year are just a one-off, but Elliott seemed to quash all those beliefs.
"If I'm going to come do this like I have aspirations to do, I'm going to put the right amount of effort forward and learn the right way. In my opinion, that's racing. If I can make that work, I would love to do it," he expressed.
ADVERTISEMENT
Article continues below this ad
It will be interesting to see how Elliott manages to find time to further explore these races between his hectic NASCAR schedule. Hendrick Motorsports owner Rick Hendrick was quite supportive of Elliott trying his hand at the Chili Bowl this year.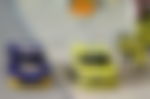 Additionally, he is also supportive of Kyle Larson continuing to run different types of races along with his NASCAR schedule. So if Elliott too wishes to do the same, he would find support from his team to do so, further enhancing his skill set.
ADVERTISEMENT
Article continues below this ad