"Not Quite What the Doctor Ordered" – Dale Earnhardt Jr Believes Chase Elliott Defied Team Orders by Not Wrecking Ross Chastain at Gateway
Published 06/20/2022, 11:55 AM EDT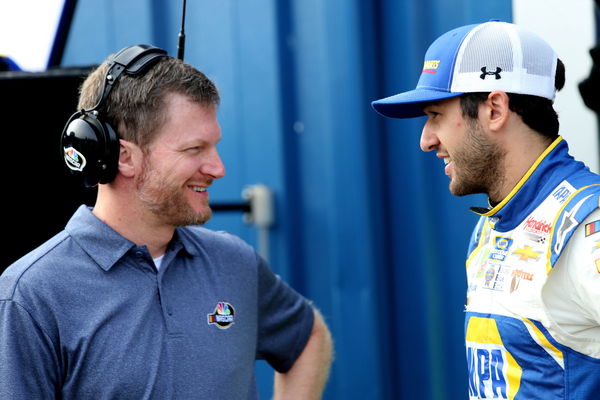 During the NASCAR Cup Series race at Gateway, Ross Chastain had it both ways. First, he was on one side of the spectrum as he drove recklessly against Denny Hamlin and Chase Elliott. Then, he was on the other side of it as they gave him the payback.
But it could've been much worse for Chastain had Elliott followed what was asked of him on radio, had the Hendrick Motorsports driver not defied the team orders.
This was something Dale Earnhardt Jr. recently described, the radio message from his crew chief, Alan Gustafson, and how the driver didn't quite deliver on his duties.
ADVERTISEMENT
Article continues below this ad
"Chase's crew chief is on the radio and Chase like, you know, (if) we get an opportunity to park him, make it count," he said. "Chase tried, shoved him down into (turn) 1 and he saved it. Hit him again in the middle of 1 and 2, and I think he might've hit the wall, but he saved it."
Earnhardt Jr. described Elliott doing what he did as "not quite what the doctor ordered."
"Not quite what was requested because Alan, his crew chief, he don't play. He's like, 'I want him in fence,'" he continued.
"I don't think Chase gave him what he asked for, but Chase put an effort in there. Not good enough."
WATCH THIS STORY: Bubba Wallace Reacts to NASCAR Boss Denny Hamlin's "Unacceptable" NASCAR Criticism
Chase Elliott is indifferent to how Ross Chastain perceives his opinion
In an interview, Chase Elliott revealed that he did have a talk with the Trackhouse Racing driver after the whole bag of incidents between them during the race.
ADVERTISEMENT
Article continues below this ad
The Hendrick driver revealed that he took "the high road" and just tried to give him his opinion, something Chastain can take or leave as per his convenience.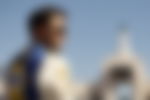 Elliott described that he had "no reason to talk" to Chastain and it was up to the #1 driver to reach out to him.
ADVERTISEMENT
Article continues below this ad
"Like I said, I tried to take the high road on it and tell him my opinion. And like I said, he can take it with it what he wants or not, and I'm fine either way," he added.