"Not Something I Want to Watch" – NASCAR Fans Rubbish the All-but Certain Storm of Electrification Over Stock Car Racing
Published 08/12/2022, 6:30 AM EDT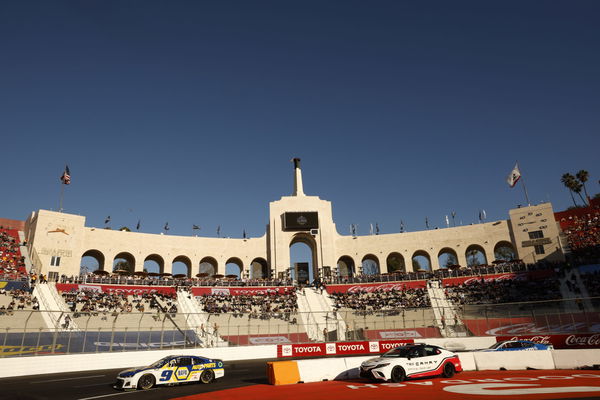 It was announced a few months ago that NASCAR will indeed return to the LA Coliseum for the season opener, the Clash. The inaugural event that started this year, was a huge success on all fronts.
ADVERTISEMENT
Article continues below this ad
But for next year, NASCAR seems to be in a mood to push the envelope a bit further.
This is because according to ongoing speculation, the Clash could be the race where the sport introduced an all-electric race over the weekend, something they've also teased recently.
ADVERTISEMENT
Article continues below this ad
Now, we know how aggressive and particular the fans are on this subject, which was also the case here as well, with most of them completely discarding the idea of an-electric race into the bin,
Which team is the first to get caught with a generator in the trunk ??? Or secret solar tape on the roof?!?!? Lol!

— Chris Weaver (@chris8video) August 11, 2022
Part of the experience of going to a race is the atmosphere. The noise and smell of big V8s is a very, very large part of that. I would have a lot less fun at a nascar race if that went away. I'm not alone; how many people has formula E ever dragged out to a "race"?

— Alexander (@AlextheAdm1ral) August 12, 2022
Sorry, not something I want to watch!!

— Donna Evans (@DonnaEv19) August 11, 2022
The first time everyone hears the tires squealing at high speeds they will be turned off

— Andrew Patrick Demoranville (@AndrewPD93) August 11, 2022
Will they replace the batteries or charge for 6 hours midrace?

— Black Adder (@BlackxAdder) August 11, 2022
Watch This Story: Price to Buy the Die-cast of Your Favorite NASCAR Driver
wouldn't give 10cents for one

— Scott Ritchhart (@RitchhartScott) August 11, 2022
NASCAR hasn't shied away from showing its interest in electrification
In an interview from earlier this year, Steve O'Donnell candidly spoke about their interest in exploring the electric side of things when it comes to having racecars on track for racing action.
"We are exploring some opportunities around an exhibition series in that space," O'Donnell said.
"As everyone knows, there's a huge push across all of our partners, and even potentially new OEM partners. So it's important for us to explore that space. I think there's a lot of interest from our current partners to be part of that."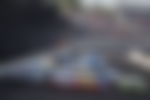 O'Donnell described that NASCAR is a place where, in ideal circumstances, they can be "all things to all people."
ADVERTISEMENT
Article continues below this ad
"If you went to a NASCAR event weekend, you could see whatever type of technologies you wanted throughout a race weekend," he added.
In fact, official documents were leaked a few weeks ago that more or less confirmed NASCAR's interest in having an all-electric race.
ADVERTISEMENT
Article continues below this ad
So now, it's only a matter of when the official announcement will come, and knowing the fans' reaction, it'll be interesting to see how they deal with the backlash.