"Not the Ultimate Goal" – Joey Logano Opens up on Being Part of an Elite List for a Major NASCAR Record
Published 12/05/2020, 8:30 AM EST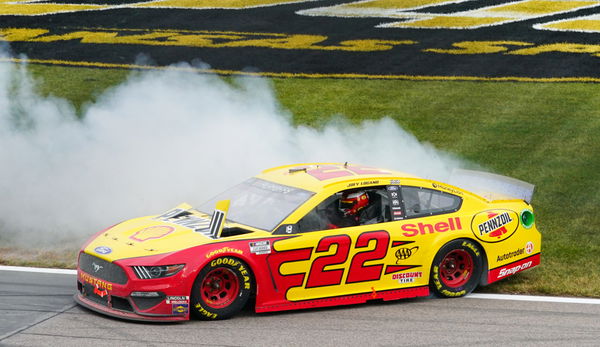 ---
---
Team Penske's Joey Logano always starts off as a championship contender favorite, even prior to the start of the season. A lot of it has to do with the reputation that he has built in the top division of NASCAR over the years.
ADVERTISEMENT
Article continues below this ad
The 30-year-old will begin his 12th full-time season in the Cup Series next year. Needless to say, he still has his peak years in front of him and will be gunning for further championship titles.
Such is Logano's talent, that statistics suggest he is one among only four drivers to notch up 25 Cup Series race wins before the age of 30. He is joined by Kyle Busch, Jeff Gordon, and Richard Petty, in what is undoubtedly a very elite group of racing drivers.
ADVERTISEMENT
Article continues below this ad
Joey Logano believes it is special to be part of such a great group of drivers
Speaking in an interview, Logano is quoted as saying, "It's pretty cool, any time you put your name within that group, it is special. But you know one of my favorite quotes, [and] Roger Penske is my boss, that's who I drive for in Team Penske…"
"He always says, 'don't trip on your press clippings'. In other words, don't get so tied up on what you've done that you forget what's ahead of you."
Logano has a championship title under his belt, having won it with Team Penske in the 2018 season. However, the Connecticut native is not one to rest on his laurels and wants to continue surging forward.
The Penske No.22 continued and said, "So those little stats are cool, but it's not the ultimate goal. The ultimate goal is to win championships, over and over again. Whatever age you do that at who cares, it's just about winning them."
Logano thinks there is no 'good enough' in Cup Series racing
"So it's nice to have those little things, and it sounds really cool. Believe me, I think about it every now and it is neat."
With 26 Cup Series wins so far, Logano is definitely one of the best drivers on the grid. But at just 30, he is by no means done and has indicated his desire to strive to win race victories and, more importantly, championship titles.
ADVERTISEMENT
Article continues below this ad
"But it isn't something I'm gonna rest my hat on at the end of the day and say, 'I was able to do that and that's good enough.' Nah, there is no good enough here." concluded Logano.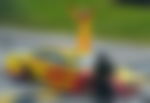 Logano had a very good chance to lift the title for a second time in 2020, after his race win in Kansas. Having failed to make it count, he will look to make a resilient challenge again in 2021. And rest assured, he will not make it any easier for his rivals.
ADVERTISEMENT
Article continues below this ad
MORE – When NASCAR Great Jeff Gordon and F1 Legend Michael Schumacher Almost Raced against Each Other