"Oh H*** Yeah" – NASCAR Fans React to News of Tony Stewart's Racing Series Being Broadcast on Major Sports Network
Published 12/13/2022, 9:00 AM EST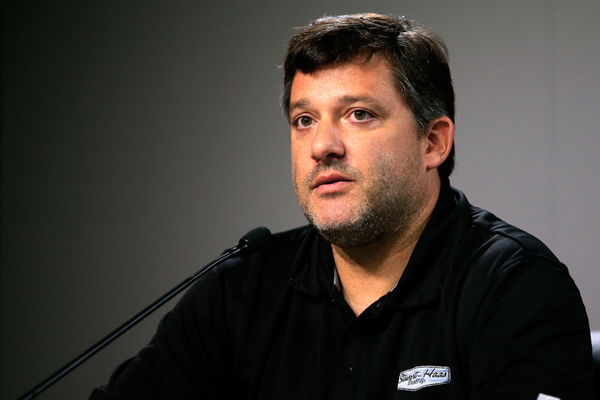 For the past couple of years, the Superstar Racing Experience has been ongoing and becoming popular. This series is the brain-child of Ray Evernham and 3-time NASCAR Cup champion Tony Stewart. Already, two seasons are done and dusted, with the reception being pretty high. Currently, the series is looking to enter its third season and recently received a massive boost.
As it turns out, the series is partnering with a major sports network, ESPN, for the 2023 season. This reveals that we expect the new season to kick off on July 13th, and will air on Thursdays. The idea is to bring back 'Thursday Night Thunder', and it would really help give the SRX series some more air time.
ADVERTISEMENT
Article continues below this ad
How did NASCAR fans react to the SRX news?
Naturally, the tie-up with ESPN created a lot of buzz among the fans. Admittedly, some like Chase Briscoe focused on the SRX Series calendar. The Stewart-Haas Racing driver was hoping that the Indianapolis Raceway Park would feature on the calendar. In addition to that, he was hoping to see midget car racing as a support series.
Better have a race at IRP and midgets as a support class…

— Chase Briscoe (@ChaseBriscoe_14) December 12, 2022
woah espn doing racing content more than just F1 👁👄👁

— DennyDeliversYT 📦 (@DennyDelivers) December 12, 2022
Well shit, won't be able watch anymore. Can't get ESPN in 🇨🇦😢

— Matthew Hall (@M_Hall34) December 12, 2022
This could potentially be a very good move. Racing on thursdays means that it could be easier to get big stars who race on the weekend and couldn't make it for a Saturday night race

— Alexander Mitchell (@abm7576) December 12, 2022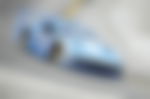 Admittedly, some were surprised to see that ESPN was committing to this fledgling series. This was because, the media giant used to primarily focus on Formula One. Others noted that this was a potentially good move, as it would be easier to coax star drivers to compete in the series. This was because, it would be potentially difficult for drivers to make it to the races on Saturday and rush off for another racing series.
@DocPunchESPN I don't remember if you've retired yet, but if not, it would be GREAT to have you in the pits for this! Hopefully @AllenBestwick continues in the booth. He was great.

— Ben Moore (@48_dominates) December 12, 2022
I hope that's going to be the actual car in front of the Pre-Race set

— David Henshaw🔥🎙️ (@Davidhenshaw025) December 12, 2022
ADVERTISEMENT
Article continues below this ad
ADVERTISEMENT
Article continues below this ad
One thing is for sure, a fair number of people are excited to see the third season of the Superstar Racing Experience. However, there are very few details about season 3 of SRX. This is because the drivers and the tracks have yet to be decided.
WATCH THIS STORY: "Worth Every Penny of 3 Million" – NASCAR Legend and fans unite to celebrate Tony Stewart Anniversary
Edited By: Akash Pandhare