"Old School" NASCAR Legend Insists Jimmie Johnson Shouldn't Be Inducted Into Hall of Fame Just Yet: "If You Are Actively Participating…"
Published 01/25/2023, 6:15 AM EST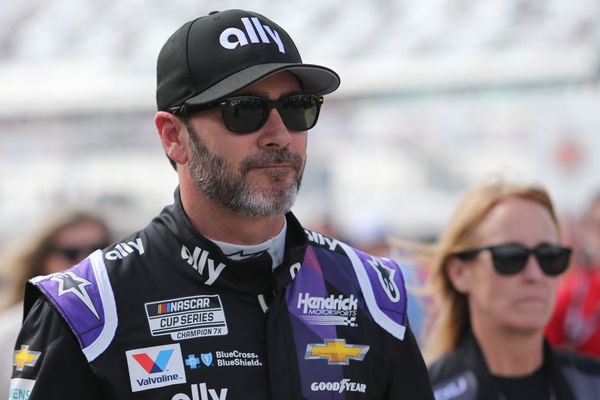 Surely, with all that he's achieved, and all that he may achieve now that he has made his comeback in NASCAR, there shouldn't be any doubts about Jimmie Johnson being a certain Hall of Famer next year when he's eligible. Right? Well, there is someone who doesn't think so.
And it's not just anybody, but a NASCAR legend, a two-time champion who is not in favor of Johnson's HoF induction in 2024. That someone is Todd Bodine, and he recently expressed why the seven-time Cup champion's entry into HoF shouldn't arrive just yet.
ADVERTISEMENT
Article continues below this ad
Jimmie Johnson is eligible for the Hall of Fame, but that doesn't mean he should get in
As recently reported by After the Checkered Flag on YouTube, Todd Bodine gave an interview to SiriusXM NASCAR Radio during which he emphasized that regardless of Jimmie Johnson meeting the HoF criteria, he shouldn't be inducted just yet.
Bodine said, "I'm old school, and I think that to be eligible, part of that criteria, you need to be non-active. And whether it's part-time, full-time, one race, ten races, it doesn't matter, if you are actively participating, you are not retired.
"To me, being in the Hall of Fame, it's about retirement, it's about the legacy…what you've done in the sport whether it's racing, football, it doesn't matter, what your past is, what your legacy is in that sport."
That being said, Bodine also mentioned that Johnson going into HoF is as clear as day. "He's going in, we all know that, whether it's this year or three years from now, he's gonna go in. In my opinion, he's top three in our sport of all time."
Essentially, Bodine has a problem with Johnson getting inducted next year.
Watch This Story | Joey Logano Takes a Different Route From Kyle Larson as He Confesses His Views on the Indy 500
Johnson reflects on the differences between IndyCar & NASCAR racecars
Now that he's back in NASCAR, the former Hendrick Motorsports driver is finding it slightly difficult to adjust to the Next Gen stock car. Especially after his stint in IndyCar, which is, in every way, a completely different mold of racecar and racing.
ADVERTISEMENT
Article continues below this ad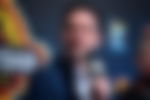 "With the IndyCar, it's so crisp and nimble. But that's been hard for me to sense and feel so it's really nice to be back in a car that gave me some warning, gave me some cues that it's slipping and sliding around," Johnson said according to FOX Sports. 
"I'm thankful that I had sim time because I think I would have busted my butt if I just showed up here and tried to drive off a memory."
ADVERTISEMENT
Article continues below this ad
With that said, do you think Jimmie Johnson will have a successful comeback story this year? Or will it be something that hurts his legacy? Let us know in the comments below.
Edited By: Nischal Kandpal