"Only at NASCAR Does a Fan Have to Explain Roasting" – Fans Brutalized Pouty Danica Patrick for Reaction to Jay Mohr's Monologue in 2013
Published 09/10/2022, 11:25 AM EDT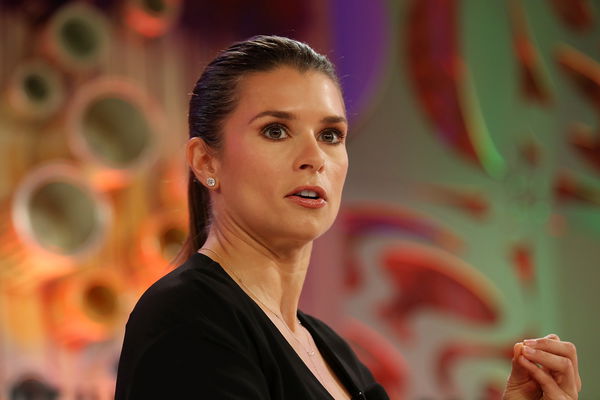 American writer Max Eastman once said that it is the ability to take a joke and not make one that proves one has a sense of humor. And probably Danica Patrick fans felt the same way after the 2013 NASCAR Sprint Cup Series Awards. The icy stare that Patrick had on her face throughout Jay Mohr's jokes said it all.
Hosting an award show, especially a NASCAR award show, isn't easy. But Hollywood actor and comedian, Jay Mohr, did a pretty good job. With 2013 being his second stint at the NASCAR awards, it is safe to assume that he knows his way around being a good host.
ADVERTISEMENT
Article continues below this ad
However, Danica Patrick didn't seem quite happy with Jay Mohr's jokes at the event. When Mohr opened the night with a jab directed at the former NASCAR driver Danica Patrick, it was clear to everyone that she couldn't take a joke.
Mohr encouraged a round of applause for the IndyCar driver and laid down his first joke. He said; "Welcome my love. Danica, I hope you're not too uncomfortable tonight, I know you're not used to be this close to the front."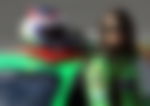 Clearly, the joke referred to her racing performances and her being outside of the Top 20 in races. And Danica Patrick, along with her then-boyfriend, Ricky Stenhouse Jr, seemed displeased with Mohr's joke. As a result of Danica's plain reaction, the NASCAR Twitter-sphere exploded with comments.
After reading the reactions on Twitter, Mohr apologized for his roast and explained that he was a big Danica Patrick fan. However, this did not stop the fans from trolling a pouty Patrick. A YouTube user commented on a video of Mohr apologizing. He wrote, "Only at Nascar does a comedian have to explain roasting lol."
Whereas, another one commented; "How can she not be embarrassed after he felt compelled to apologize because of her cold demeanor?"
Mohr's apology was taken in different ways by NASCAR fans. The viewers of the Award show on Twitter expressed their own views surrounding the topic.
How Danica Patrick and her reaction were seen by Twitter users
The NASCAR Twitter-sphere was divided between two fractions. A group of fans supported Patrick, whereas others called her out for not being able to take a joke. This reaction was mainly led by the fact that all other attendees in the event took the jokes in a sporting stride.
At the time when Patrick was receiving her award, she said; "I of course have to thank the fans that's that's why I have this award. I have amazing fans. I'm so fortunate. And I think it's pretty safe to say Jay Mohr is not one of them."
And this reaction further solidified that Patrick did not find Mohr's jokes funny, leading to a mixed fan reaction on Twitter.
It's quite clear that Danica cannot take a joke. If you can't sit there & laugh at yourself, then you don't have a fun personality. #NASCAR

— Angela Dawn (@AngelaDawn623) December 7, 2013
ADVERTISEMENT
Article continues below this ad
After the show, Mohr thanked NASCAR for an incredible night by writing, "Thank you @NASCAR for an incredible night! I am HONORED to be your host. #teamdanica"
ADVERTISEMENT
Article continues below this ad
WATCH THIS STORY: Clint Bowyer Once Revealed to "Supersonic Pi**ed Off" Danica Patrick What He Most Remembered About Her in NASCAR
Apart from Patrick, Mohr also took a jab at Kevin Harvick, Kasey Kahne, and Ryan Newman, among some others. But while doing that, he didn't forget to mention, "you only roast the ones you love."
Edited By: Ranvijay Singh