Parker Kligerman Savagely Reacts After Being Dealt Another Blow With Updated Driver Rankings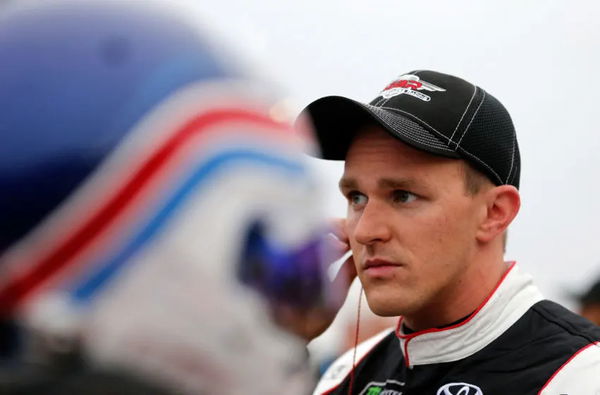 Parker Kligerman was dealt with yet another blow in less than a month when FIA released their updated Driver Categorisation list. Kligerman who is currently ranked Gold will be downgraded to Silver with effect from January 2022.
But Kligerman had a hilarious if not a truthful reaction even after he was downgraded in the latest FIA rankings.
Kligerman replied to a tweet that made a comment on his new ranking.
ADVERTISEMENT
Article continues below this ad
The FIA has a list for all the racing drivers in the world according to their racing experience and accomplishments. The categories are Platinum, Gold, Silver and Bronze.
The 31-year-old also works as a part-time reporter on NBC where he covers NASCAR and other motorsports.
Parker Kligerman almost made it
Richard Childress Racing recently had announced Austin Hill as their driver for NASCAR Xfinity Series in 2022. But it was recently revealed that Hill only made a swoop for what was a seat for Parker Kligerman.
Freddie Kraft, Bubba Wallace's spotter, spoke of how it was Kligerman who was in contention to finally pen down a full-time contract, but somehow, the deal didn't work out
"Something happened here, I think they had a deal in place and it kind of fell apart."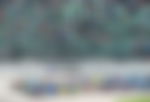 Parker Kligerman has displayed his talent on many occasions over the years. Yet a full-time contract has eluded for almost a decade.
But even without a full-time racing seat, Kligerman has made several appearances, more recently at Kansas Speedway for Gaunt Racing Team. The part-time driver finished at an impressive 20th place from a starting position of 40. This is particularly impressive when you consider his 'lack of full time' experience in the top tier.
He has also won two NASCAR Truck Series titles, but for some reason; he hasn't progressed, unlike his peers.
Been watching the replay file of my helmet camera from Kansas tonight with friends talking about what I was thinking, seeing etc

If we could do this each week, I think it would be incredible.

It's amazing what they didn't know we are seeing & doing as drivers pic.twitter.com/47Hnt3egjp

— Parker Kligerman (@pkligerman) November 4, 2021
ADVERTISEMENT
Article continues below this ad
Speaking after the race in appearance in Kansas, Kligerman expressed his love for the top tier of NASCAR.
"It was awesome. I love the Cup level and the talent level is the best of the best."
ADVERTISEMENT
Article continues below this ad
His fans will hope to see him on TV, on NASCAR circuits, but in a race suit, behind the wheel, racing.