Parker Kligerman Suggests Cheeky 'Back-Up' Career Option for Corey LaJoie
Published 11/19/2021, 5:58 AM EST
By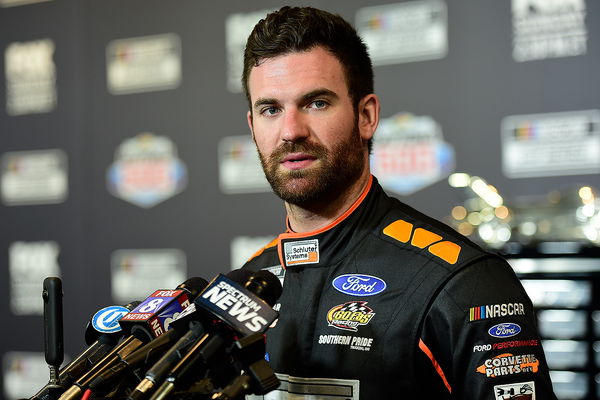 Parker Kligerman, the part-time driver, part-time reporter, recently posted a video on Twitter in which he made a comment on NASCAR driver Corey LaJoie. In the video, the Spire Motorsports driver seems to be joking around with a jack on his car.
ADVERTISEMENT
Article continues below this ad
This 'impressed' Kligerman, who suggested a backup career option to LaJoie.
ADVERTISEMENT
Article continues below this ad
LaJoie finished in 28th place in the 2021 season, with two finishes inside the Top 10 and seven finishes inside the Top 20. This was a good season considering the car he is in. So, LaJoie can focus on his NASCAR career without worrying about a backup for now. Unlike Kligerman, who unfortunately has to rely on a backup career.
However, the banter didn't end there as LaJoie responded to Kligerman's tweet.
"Let me cross "jackman" off my potential job opportunities," LaJoie wrote in his reply on Twitter.
Parker Kligerman and his potential job opportunities
Kligerman, who juggles between being a NASCAR driver and an NBC reporter, hasn't found a full-time contract for many years now. But that doesn't mean he doesn't have 'what it takes' to have a full-time seat.
In fact, he has won twice in the NASCAR Camping Truck Series, with 44 top-ten finishes. In the Xfinity Series, he has finished in the top ten 19 times. Kligerman has also driven in the Cup Series as well, running in 25 races over the last five years with three finishes inside the Top 20.
For the 2021 season, Kligerman made just one appearance in the top-tier when he drove in Kansas for Gaunt Brothers Racing. Kligerman finished in 20th place after charging from a starting place of 40th.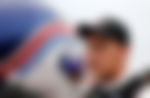 ADVERTISEMENT
Article continues below this ad
However, the good result in Kansas was followed by a string of bad news for Kligerman. It was revealed that he was set to be signed by Richard Childress Racing before the deal fell through and Austin Hill was signed. A few weeks later, Kligerman saw his FIA Driver's ranking fall from gold to silver category.
Speaking after the race in Kansas, Parker Kligerman expressed his desire to drive in Cup Series as a full-time driver.
"I really feel like I've become more of a whole driver than I was before, and I'd love to prove that week in and week out."
ADVERTISEMENT
Article continues below this ad
As things stand currently, Parker Kligerman neither has a drive for 2022, nor a good enough FIA rating. The only silver lining for Kligerman is that he gets to stay close to NASCAR, albeit as a reporter.