"Play Golf, Do Something Else" – NASCAR Journalist Calls Out Chase Elliott for His "Unnecessary Risk" That May Cost Hendrick Motorsports Big Time
Published 03/08/2023, 3:24 PM EST

Follow Us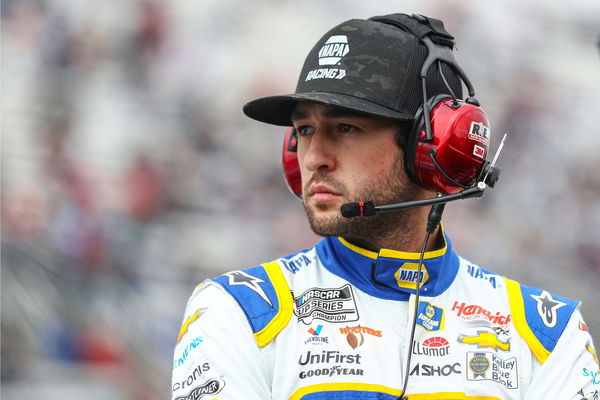 In NASCAR, drivers participate in high-speed races almost every other weekend. Seeing this, one would imagine these racers would enjoy life at a slow pace when they are not racing. But that is not really the case. We often see them live a similarly adrenaline-filled life outside of the track as well. However, when those extracurricular activities become risky at times, the potential consequences can be costly. We recently witnessed this with Chase Elliott's snowboarding injury.
In a recent episode of the Door Bumper Clear podcast, Jordan Bianchi, a veteran sports reporter, called out Elliott for taking up "unnecessary risk" that may cost Hendrick Motorsports.
Chase Elliott gets called out by NASCAR Journalist
ADVERTISEMENT
Article continues below this ad
Bianchi argues that while drivers need an outlet to get away from the stress of racing, there are safer ways to do so than by engaging in activities that pose a risk to their health.
He states, "I understand that Chase has been doing this for a long time. He's good at snowboarding, he's used to it, I understand all that, but it's still a risk and it's an unnecessary risk."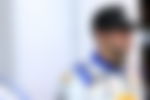 Bianchi believes that team owners should protect their drivers and avoid letting them participate in high-risk activities. Instead, he suggests that drivers "play golf, do something else recreational that doesn't put you at a heightened risk to get hurt."
Elliott's injury has reminded everyone of the risks associated with recreational activities for NASCAR drivers.
Hendrick Motorsports embraces risky activities for drivers, despite criticism from Jordan Bianchi
In recent years, Hendrick Motorsports has become more permissive of its drivers engaging in 'risky' activities, which were previously discouraged. This shift in policy, according to team president Jeff Andrews, is unlikely to be reversed. Andrews believes that drivers should be able to pursue their personal interests beyond racing.
ADVERTISEMENT
Article continues below this ad
Bianchi expressed his concern in the podcast about drivers taking part in activities that could put them at risk of injury. "If I'm a NASCAR team owner, I am protecting my drivers in bubble wrap and I do not want them to do anything extracurricular activities where they could get hurt," said Bianchi. "There are other ways to get away from the stress [of racing] other than doing extracurricular sports that bring high risk to it."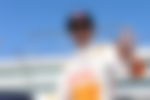 Bianchi's comments have sparked a conversation about the risks associated with extracurricular activities for NASCAR drivers. Kevin Harvick, who owns race teams and operates a company that advises young drivers, advises drivers to live their lives but be smart about it. As per foxsports.com, he acknowledges that "life happens," and drivers need to be able to "go out and live your life to keep yourself sane or this deal will eat you up."
ADVERTISEMENT
Article continues below this ad
WATCH THIS STORY: NASCAR's Very Own Chase Elliott Wishes They Had a Walk Out Song Like MMA Fighters
Harvick's advice may not sit well with Bianchi, who argues that the potential consequences of high-risk activities are too great. The debate raises questions about the balance between living a full life outside of the racetrack and protecting drivers from unnecessary risks.
Edited By: Ranvijay Singh