"Probably Going to be Pretty Sketchy" – Christopher Bell on Racing Both Xfinity and Cup at New Hampshire
Published 07/19/2021, 12:06 AM EDT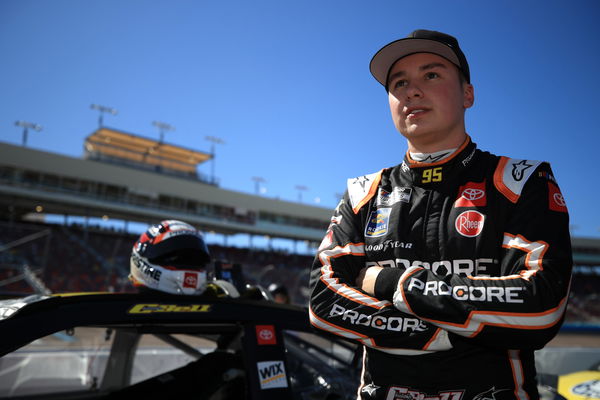 ---
---
This weekend at the New Hampshire Motor Speedway, Christopher Bell will pull double duty – he will compete in the Xfinity series as well as the Cup Series. In light of this, he spoke about how difficult the situation will be. The driver acknowledged that things will be a lot more tricky than he is expecting.
ADVERTISEMENT
Article continues below this ad
He said, "Not the ideal situation for sure. I'd like to get an Xfinity race at the same track that you're going to run the Cup car. On the same hand, it's still loud. So the track is going to be a bit different, maybe the racing line is going to be a little bit different.
"Definitely, I had to dig a little bit to find some pace. It will be interesting to see what race turns out better between the Xfinity or Cup race. The first couple of laps is probably going to be pretty sketchy."
ADVERTISEMENT
Article continues below this ad
Christopher Bell even alluded to the PJ1 synthetic resin that helps increase grip. Once the track has better grip, everything will be alright. All that Bell has to do is drive as cleanly as possible and avoid early mistakes.
What to expect from Christopher Bell?
ADVERTISEMENT
Article continues below this ad
Bell and his Joe Gibbs teammates have been running part-time in the Xfinity Series. While Kyle Busch has already run his last Xfinity race, Bell is still 26 years old, so he has plenty left in the tank. Thus, there is every chance that he has the capability to juggle a Cup and Xfinity career.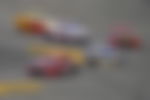 Obviously, he will have to prioritize the Cup Series, since he is fighting for the championship. For the moment, he is just on the cusp of making it into the 2021 Playoffs in 15th place. Bell really needs to get cracking, because there are five races left in regular season, and he needs to give it his all.
ADVERTISEMENT
Article continues below this ad