"Ran Second a Few Times to Kyle Busch": Hendrick Motorsports Star Kyle Larson Was Put in a Hard to Choose Situation Once by NASCAR Veteran
Published 12/30/2022, 5:57 AM EST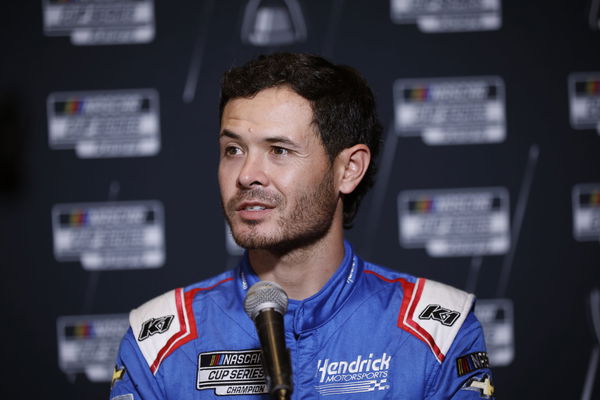 Hendrick Motorsports driver Kyle Larson proved his mettle when he won the Cup Series championship in 2021—his very first year with the team. Apart from the Cup Series, he has long been a natural at the dirt and sprint races as well. A few years ago, while chatting with commentator and former NASCAR competitor Michael Waltrip, Larson was asked if the size of the purse made him go all out for the sport.
As the conversation unfolded, the inquisitive interviewer latched on to capture Larson's attention with another interesting question. The commenter engaged Larson with a hypothetical question—would he prefer to race Eldora or against the Cup Series guys if the budget realities were reversed?
Larson had a smart response to a rather unusual question
ADVERTISEMENT
Article continues below this ad
Larson, being a fierce competitor on the track, had a decisive answer ready. The 2021 NASCAR Cup Series Champion answered, "Honestly. I don't really know how to answer that question because I love, like you said, Bristol. Like Bristol, to me, is where talent kind of takes over, in a stock car. And so I get really excited about going to Bristol. And I ran really well there and let a lot of laps and ran second a few times to Kyle Bush. So. Yeah. I mean, honestly, I would say. Yeah. I wish we could just race Bristol every freaking week because it's so fun. But then, it's so tough too. You know, it's a challenge.
"In-stock Cars. But sprint cars, you have. I haven't got the chance to race, like, the King's Royal or something, but race in the King's Royal against the best guys there. You know, it would be cool," he further added.
A recent update from 2021 Cup Series champ Kyle Larson came in with a shocking admission. Apparently, he has opted out of participating in the Chili Bowl for the 2023 season. Let's delve into his reasons for opting out even though he has been on a winning streak there.
Two-time Chili Bowl winner Kyle Larson cancels participation this year
ADVERTISEMENT
Article continues below this ad
Aside from his unquestionable talents in the NASCAR Cup Series, Kyle Larson has also won the highly competitive Chili Bowl back-to-back in 2020 and 2021. However this year, Larson has decided to opt out. What changed for Larson this time around?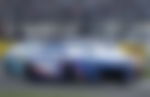 Among the majority of the dirt series that Larson had participated in this year, most had a purse value between the range of $50,000–$175,000. However, considering how prestigious it is to win the Chili Bowl, the purse value was astonishingly low at just $10,000.
ADVERTISEMENT
Article continues below this ad
Watch This Story: Hendrick Motorsports Star Kyle Larson Offers "American Flag" Merchandise to Fans Ahead of Christmas
During an interview, Larson mentioned how he and several other drivers agreed that the purse value for the event was way too low. Hence, he made an announcement regarding his unwillingness in returning to the event unless the size of the purse is increased. Well, it seems we won't be seeing the Hendrick Motorsports driver clinch his 3rd straight title in the Chili Bowls this year. We hope that the purse increases the next season and we get to see him return to the exciting event.
Edited By: Nischal Kandpal