"Really Big Winners" – Chase Elliott Impressed with All Changes Made by NASCAR in Unusual 2020 Season
Published 12/26/2020, 2:03 AM EST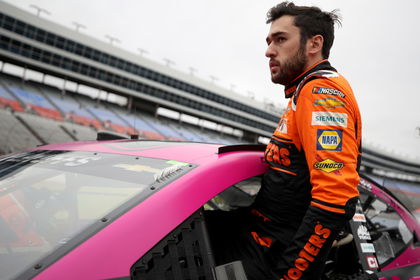 ---
---
The 2020 NASCAR season was unlike any other in the sport's recent history. NASCAR was one of the first sports to return amid the pandemic and it did so by making quite a few changes to its usual way of doing things. The authorities earned a lot of praise from many of their drivers for managing the races during such tough times, and Chase Elliott is one of them.
ADVERTISEMENT
Article continues below this ad
One of the biggest changes was shortening the race weekends by eliminating practice and qualifying. Some of the tracks even hosted double-header weekends, and new rules had to be introduced to manage the challenges of racing.
The reigning Cup Series champion, Elliott, was asked which of the changes he liked the most. Much to NASCAR's delight, their most popular driver said there was not one change that he was against. He also said that he'd like to see them continue in the future as well.
ADVERTISEMENT
Article continues below this ad
"There is nothing they have done this year that I have not liked. They have all been really big winners for our industry," Elliott said during an interaction.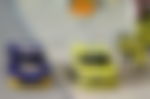 Chase Elliott explains why he liked the adjustments
No practice and qualifying forced drivers to just show up and race each weekend. At the same time, for all teams, it restricted the costs of the preparation needed for the entire weekend. Additionally, tracks also held two races for the same division in as many days to help complete the schedule in the limited time-frame.
Elliott expressed what he liked about the 'new normal' in 2020.
"I see positives in shorter weekends, I see positives in no practice, I see positives in the choose cone. I see positives in double-headers. Especially at race tracks that we visit within a month's time and that you're not selling out anyway," said the 25-year-old.
The champ liked the idea of going back to the basics in many aspects.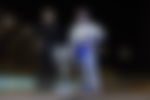 "There's a lot of really good things that they've been doing. I just feel like they're getting back to a lot of basics that we outgrew as an industry. That we really got to get back to make everything work," Elliott said further.
ADVERTISEMENT
Article continues below this ad
Can Elliott win more in 2021?
The one-day shows will continue in 2021 as well. Barring a few exceptions, as many as 28 race weekends next season will continue without practice and qualifying. Chase Elliott and many other drivers certainly faced difficulty getting used to the big change. However, once they did, most of them seemed to like it, sharing similar views as Elliott.
Meanwhile, Elliott will also be happy to see seven road-course races on the 2021 calendar. With four straight wins on those tracks, he is a favorite to win many more races in his title-defense year.
ADVERTISEMENT
Article continues below this ad