"Really Devastated Me" – Chase Elliott Admitted His Mom's Comments on His Looks That Broke His Heart in a Tell-All by the Hendrick Motorsports Star in 2017
Published 12/29/2022, 10:45 AM EST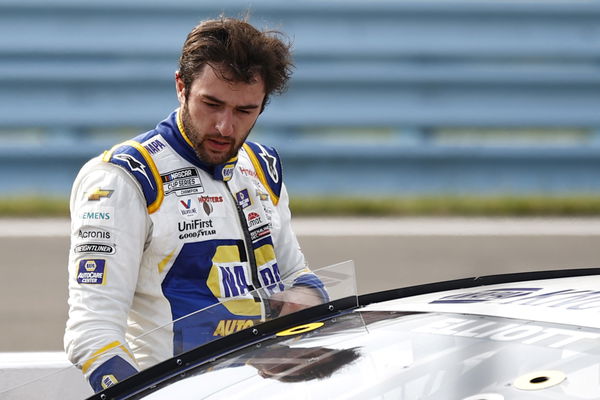 Sometimes, even the best can go wrong. They can go wrong with their opinions, their actions, their predictions, and then some more. But sometimes, being wrong isn't all that bad. Just ask Chase Elliott.
In a rather fun interview in 2017 with Barstool Sports, Elliott confessed his mother's big statement on his physical looks that really left the Hendrick Motorsports driver distraught.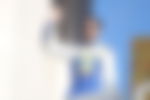 At one point in the interview in a section called, 'First Impressions', one of the hosts said about the NASCAR star, "I have not seen your lower legs at all, you seem like you have pretty strong calves."
ADVERTISEMENT
Article continues below this ad
"Wow, I really appreciate that," Elliott responded before asking a naturally curious and perhaps, deceptively funny question from his end, "What's a tell that someone has strong calves?"
"Good hair," came the response.
"My mom say that I'm getting a receding hairline, which really devastated me when she told me that," the #9 driver revealed.
Today, almost half a decade later since he came clean on his fears of a receding hairline, it seems his mom's prediction hasn't turned out to be true as Elliott's hair is still pretty much the same since.
WATCH THIS STORY: Perennial Fan-Favorites Dale Earnhardt Jr and Chase Elliott Have This NASCAR Legend to Thank for Their Superstardom
For Cindy Elliott, there's no difference between Chase Elliott and Bill Elliott
Cindy Elliott is one of those rare few women in NASCAR history who is associated with two of the most accomplished and famous drivers in the sport's history. Her husband, Bill Elliott, remains the driver with the most awards for Most Popular Driver, and her son, Chase Elliott, seems to be on his way to breaking his father's record.
But beyond their popularity, what set Awesome Bill, and his son from Dawsonville apart is their ability to go faster than their competitors.
ADVERTISEMENT
Article continues below this ad
So when Cindy was asked in a 2016 interview whether she got more stressed watching her husband go fast or if that fear is more for her son, she gave an answer that favored neither of the two.
"Because I have so much confidence in Chase, there's really no difference. I knew Bill wouldn't put his car anywhere, it wouldn't go, and Chase is the same. He won't put himself in a position where he doesn't feel comfortable," she said according to Autoweek.
ADVERTISEMENT
Article continues below this ad
"I was confident with Bill and I'm just as confident with Chase."
Edited By: Varunkumaar Chelladurai