"Really Plugged into Racing"- Matt Kenseth Heaps Praise on 'Always Attentive' Chase Elliott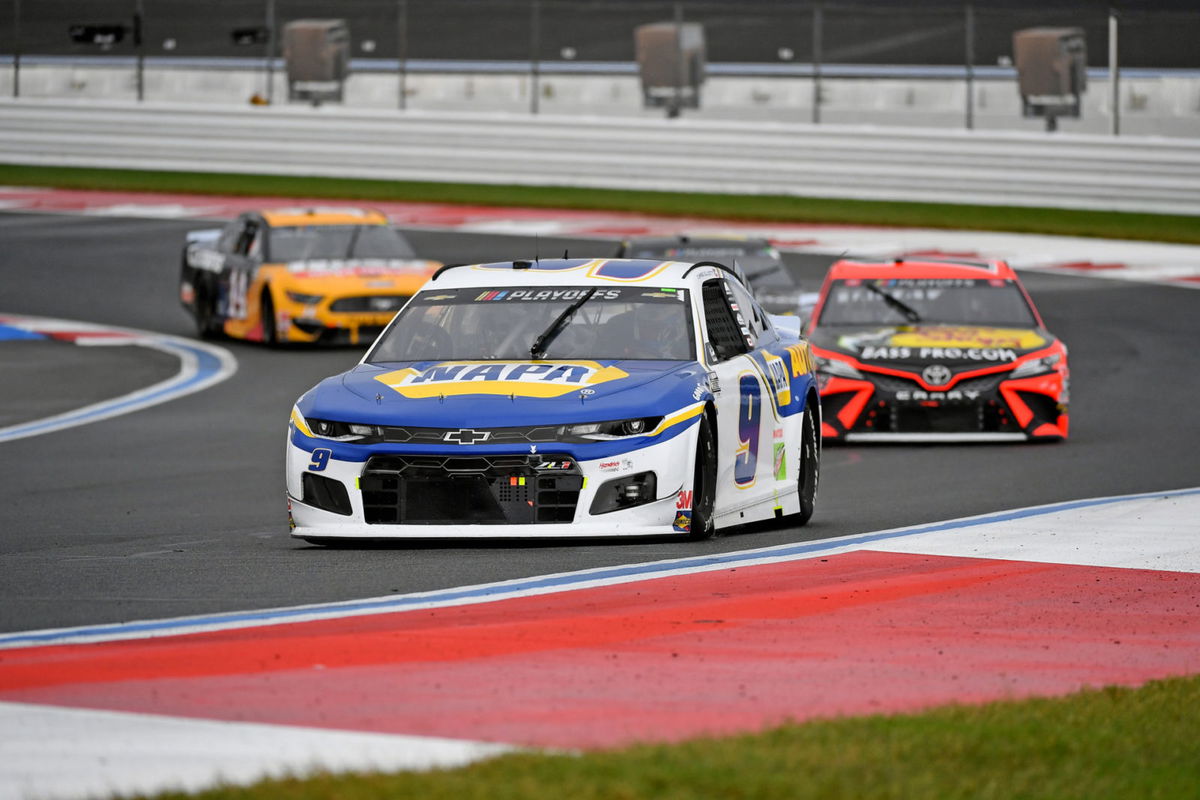 Many NASCAR drivers, both past and present, expressed their happiness towards Chase Elliott winning the NASCAR Cup Series title. Matt Kenseth, a former Cup Series champion himself, is one of those drivers. However, Kenseth and Elliott go back a long way, and Kenseth has even seen Elliott's growth as a driver.
Kenseth said that Chase was always a dedicated and attentive driver and saw those traits when Chase was a kid. "Chase was always paying attention and really plugged into racing a lot," Kenseth said of NASCAR's newest champion.
"For Bill to be able to share racing with Chase, I think that's awesome," Kenseth added. Kenseth started his career in the Cup Series, driving as a substitute for Chase's father, Bill Elliott, back in 1998.
READ MORE – Matt Kenseth Confirms He Only Came Out of Retirement for the 2020 NASCAR Season
The Chase Elliott-Matt Kenseth connection
Chase was just 3 back then and since then, Kenseth has been associated with the Elliotts and has seen Chase grow into the driver that he is today.
Minutes after bagging the chequered flag in the championship race at Phoenix Raceway, Elliott had a moment with NASCAR legend Jimmie Johnson, who stopped his car next to Elliott's to congratulate him. It was a moment to savor for the NASCAR community and something that earned widespread applause from fans.
Recently, Elliott revealed that the moment reminded him of one between his father Bill and Kenseth. It was back in 2003 when Kenseth won the NASCAR Cup Series title, but Bill won the race.
Bill and Kenseth had a similar embrace, and it stayed in Chase's mind as a picture of that incident has been in his parents' office for a while.
Elliott's special memory involving Kenseth
"I saw him (Johnson) take his victory lap and I remembered this picture that floated around my parents' office. It was Dad [Bill Elliott] and Matt Kenseth sharing a moment like that. Dad won the race and Matt won the championship that year," Chase said.
Speaking about his own career, Kenseth revealed that he came out of retirement only to compete in the 2020 season. He is now fully retired from NASCAR and full-time racing.
While his friend Jimmie Johnson will ply his trade in the IndyCar Series, Kenseth plans to compete only in late-model racing or IMSA, if at all.
READ MORE- Chase Elliott Explains How Moment with Jimmie Johnson at Phoenix Reminded Him of a Matt Kenseth-Bill Elliott Moment