Remembering the Legacy of NASCAR Legend Dale Earnhardt 20 Years Since his Tragic Daytona Crash
Published 02/19/2021, 1:30 AM EST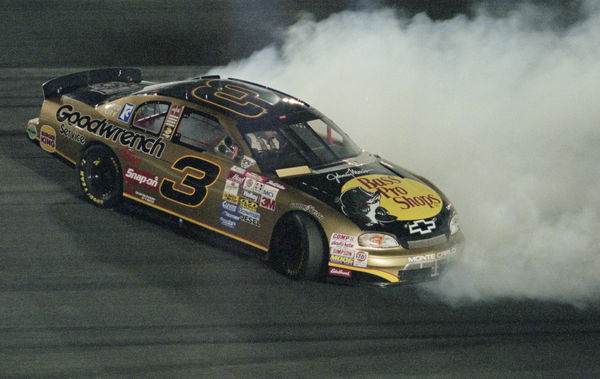 ---
---
February 18, 2001 marked one of the darkest days in NASCAR history. This was because 7-time Cup champion Dale Earnhardt tragically lost his life. Now, it has been 20 years since that fateful day, but people still remember it vividly. Of course, Dale Sr made a number of memories during his NASCAR tenure.
ADVERTISEMENT
Article continues below this ad
This ranged from daredevil stunts in the middle of a race to finally getting the monkey off his back. To be precise, back in 1998, he finally won a Daytona 500 race, after 20 attempts. Incidentally, that feat also took him 20 years, since he made his Cup debut in 1979.
ADVERTISEMENT
Article continues below this ad
There have been so many stories about 'The Intimidator' and he was still a well-respected figure. He also made the #3 an iconic number in the sport.
He pretty much earned his 'Intimidator' status due to his aggressive driving style. In other words, he pretty much coined the term 'drive it like you stole it', and he took no prisoners.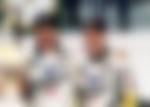 What makes Dale Earnhardt so great?
If we go by the statistics, he racked up 76 wins in a 22-year long career. The final win came at the 2000 Winston 500 at the Talladega Superspeedway.
To be perfectly honest, Dale Sr proved that he was adept at winning at nearly every race track. However, the Daytona 500 remained a perpetual thorn in his side until he conquered it in 1998.
At the 43rd running of the Daytona 500 in 2001, little did anyone know what to expect. Who could have predicted that the sport would lose its biggest star, who was still going strong.
According to Mike Helton, "This has to be one of the toughest announcements that I have personally had to make. After the accident in turn four of the Daytona 500, we have lost Dale Earnhardt."
"Having dad was like having a cheat sheet. Having dad was like having all of the answers." Dale Earnhardt Jr.

Man..that is so powerful and so real. 🙏🏾

— Louis Riddick (@LRiddickESPN) February 14, 2021
If there was one positive that came from this, it would be his legacy. Since his fatal accident, there has not been a single fatality in NASCAR. It was just a shame that it took a tragedy like this for NASCAR to finally realize it and take steps.
ADVERTISEMENT
Article continues below this ad
It is also worth mentioning that Dale Earnhardt Sr's influence even went beyond American soil. One example is F1 star, Daniel Ricciardo, who chose the number 3 in honor of 'The Intimidator'.
In light of the icon's 20th death anniversary, many tributes poured in to remember him for who he was.
ADVERTISEMENT
Article continues below this ad