"Reminds Me of Home" – NASCAR Star Kurt Busch Expresses His Desire to Race in Dakar Rally
Published 01/09/2021, 7:00 AM EST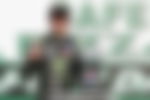 ---
---
On a few occasions, there have been NASCAR drivers who race in other categories. Kurt Busch is one such driver, as he has raced in IndyCar and drag racing. However, the older Busch now has a new target in sight – the world-renowned Dakar Rally.
ADVERTISEMENT
Article continues below this ad
Without a doubt, the Dakar Rally is regarded as one of the most grueling events in racing. Despite this, Busch is confident in his abilities.
Speaking to NBC Sports, he admitted that the iconic event is on his bucket list. To add more fuel to the fire, he confirmed that he held talks with his sponsor, Monster Energy, about Dakar. This is because the energy drinks company is a major Dakar sponsor.
ADVERTISEMENT
Article continues below this ad
"I love the off-road world," he said. "The intrigue for me is that it reminds me of home and the desert right outside Vegas. And then the sand dunes section in Stage 4. That is so brutal, especially for the bikes. I just love the scenery, I love the competition, and it's just great to see motorsports on TV already."
Can Kurt Busch race in the Dakar Rally?
In a conversation with Parker Kligerman, he admitted that everything is about timing and research and knows that he cannot tackle such a difficult event right off the bat.
Instead, he needs to take baby steps like a couple of smaller cross country races. The best option for the Chip Ganassi Racing driver is the Baja 500 or Baja 1000.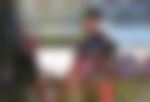 The downside is that it usually clashes with the NASCAR schedule. This was why he was able to run in the Indy 500 without the worry of a schedule clash.
ADVERTISEMENT
Article continues below this ad
Of course, Kurt Busch is not the only driver to try and diversify. Reigning Cup champion Chase Elliott took part in the Snowball Derby last month and is set to make his debut at the Chili Bowl Nationals.
Also joining him are Christopher Bell, Ryan Newman, and Kyle Larson, among others. Additionally, he, Jimmie Johnson and Austin Dillon will race at the Rolex 24 Hours of Daytona.
All this is part of a new era of motorsports. Owing to the pandemic, NASCAR was forced to just host the race day on many occasions. Obviously, it led to the schedule opening up and giving drivers some more free time.
ADVERTISEMENT
Article continues below this ad
MORE – WATCH: Kyle Busch Fights Hard but Loses out on Victory in Thrilling Finish in an Online Race