REPORTS: 2022 Busch Clash Expected to be Open to All NASCAR Teams
Published 09/17/2021, 9:30 AM EDT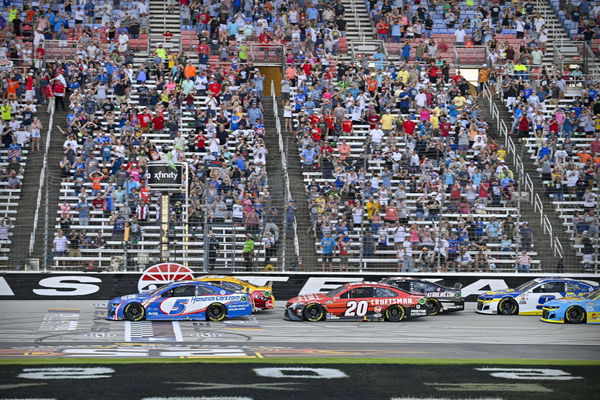 ---
---
A couple of days ago, NASCAR confirmed the 2022 Cup Series calendar. In addition to that, the news revealed that the Busch Clash will take place at the Los Angeles Coliseum. According to reports, the entry criteria will be a little different this time. To be precise, the event is still an invite-only affair, but it will be open to all Cup Series teams.
ADVERTISEMENT
Article continues below this ad
Speaking to SiriusXM NASCAR Radio, NASCAR executive senior vice president Steve O'Donnell said, "When we discussed this with teams, we could have just gone with, 'Hey if you're eligible for the Clash, that's it," but I think a number of teams have looked at this and said this could be a really cool event not only for our organization but our sponsors, and we'd like the ability to come out to the event. So we're going to make it an invitational."
He admitted that the stock car series wants to give all teams a fair chance at competing. As a bonus, the fans will get to enjoy plenty of action. On an interesting note, NASCAR has not yet decided on the eligibility parameters for the key event. However, the exhibition race used to be open to the previous season's pole winners and past Clash winners.
ADVERTISEMENT
Article continues below this ad
What is different about the 2022 NASCAR Busch Clash?
ADVERTISEMENT
Article continues below this ad
This year's edition saw 21 cars on the grid, including 2020 pole winners and former Clash winners. Also joining them were Daytona 500 winners and Daytona 500 pole winners, playoff drivers, race winners and stage winners. Another thing to look forward to is the official debut of the Next Gen car.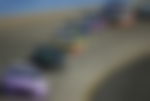 "We wanted to bring a race to where fans who hadn't been exposed to the sport could come out and see it and try something new for hard-core fans as well," O'Donnell said. "The Bowman Grays of the world (are) hugely popular with our fan base. We want to replicate that as much as possible in LA and who knows what we can do in the future at other shorter tracks as well."
ADVERTISEMENT
Article continues below this ad
According to O'Donnell, there were plans to move the Clash to Los Angeles as early as two years ago. In all honesty, if this event goes off without a hitch, it will bring NASCAR to new markets. For the moment, NASCAR is focused on wrapping up the 2021 season, which is currently in the midst of its Playoff stage.