Reports: Spire Motorsports' Deal With StarCom Collapses at the 11th Hour as 23XI Racing Swoops in
Published 11/16/2021, 3:30 AM EST
By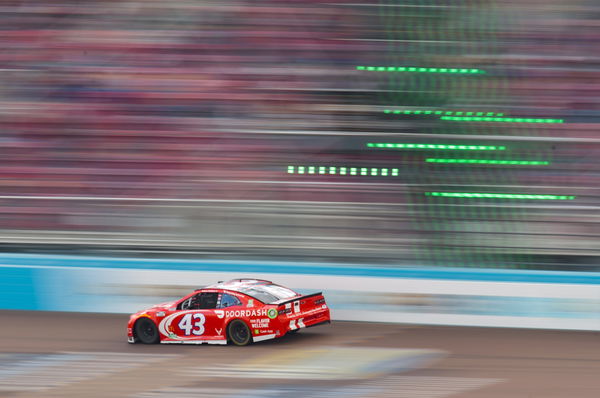 It's no secret that Denny Hamlin-Michael Jordan owned 23XI Racing team has been looking for a charter. After all, they already signed Kurt Busch for a second car in 2022 without having a second car. But after months of trying, 23XI may have found their charter in form of a departing StarCom Racing.
It was earlier reported that Spire Motorsports will buy the charter of the outgoing team, but that deal didn't materialize for unknown reasons. Now it seems that 23XI have swooped in their place.
This should come as a respite to 23XI, as they were very eager, if not desperate, for a charter for a long time.
ADVERTISEMENT
Article continues below this ad
StarCom had announced, with a 'heavy heart' before the last race of the season, that the team was bidding farewell to NASCAR. The team had finished 38th in 2021, 34th in 2020, and 32nd in 2019.
Disappointing finishes for three years in a row meant Starcom had to sell their charter. The team was part of the Cup Series for less than 5 years.
It is with a heavy heart that we say goodbye to our StarCom Racing fans. After the championship this weekend, our #00 charter will take new ownership. Thank you so much to all our fans for the fun memories and loyal support over the years! #z00m pic.twitter.com/VPVmegCuDQ

— StarCom Racing (@StarcomRacing) November 5, 2021
23XI Racing has been looking for a charter for a while now
The Hamlin-Jordan-owned team was recently expected to acquire the charter of Rick Ware Racing, another team that was in the 'danger zone' of the Charter system. In the last two campaigns, RWR had finished in 35th and 36th positions, respectively.
But then the report of 23XI buying RWR's charter came out to be false.
And before that, it was reported that 23XI have acquired a charter from Front Row Motorsports. In fact, that was considered a 'done deal' before it fell apart for unknown reasons.
A frustrated Hamlin had talked about how 'far' that deal had gotten before it collapsed.
ADVERTISEMENT
Article continues below this ad
 "I mean, we were far. We were tens of thousands — if not hundreds of thousands — in on legal fees. Like, just done. Certainly, I had people who warned me, like, 'Are you sure (the deal is happening)?' I'm like, 'Yeah. I'm sure.' And whatever (happened) was just minds changing," Hamlin said, as reported by SportsCasting.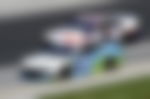 Perhaps now Team Owner Denny Hamlin can breathe a sigh of relief.
ADVERTISEMENT
Article continues below this ad
StarCom is definitely departing NASCAR, and considering the sheer necessity of finding a car for Bubba Wallace's teammate Kurt Busch, it'll be very surprising if 23XI fail yet again in finalizing this charter.