REVEALED! Chase Elliott to Run Tribute Paint Scheme Honoring Alan Kulwicki in NASCAR Darlington Throwback Race
Published 03/30/2021, 11:42 AM EDT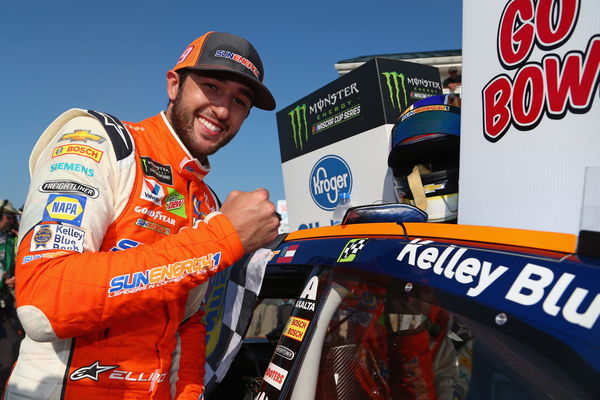 The NASCAR throwback weekend at Darlington Raceway is still less than a couple of months away, but reigning Cup champion Chase Elliott has already announced his special paint scheme for the race. NASCAR's newest champion will honor the late Alan Kulwicki, the 1992 Cup Series champion.
Elliott has some interesting history with Kulwicki, which involves his father, another Cup champion, Bill Elliott. One of the best moments from that 1992 season was when Bill walked up to Kulwicki to congratulate him, after finishing second to him and missing out on the title.
Elliott will run a paint scheme similar to Kulwicki's Nno. 7 Hooters Racing scheme from the 1992 finale.
ADVERTISEMENT
Article continues below this ad
Elliott's No. 9 car will bear quite a similar look to the iconic scheme from the past, with Hooters on the car, who is also Chase's primary sponsor for a limited number of races per season, since 2017.
Chase Elliott pays tribute to Alan Kulwicki's legacy
Elliott, like everyone in NASCAR, is quite aware of Kulwicki's legacy. However, Elliott has also heard first-person accounts from his father about Kulwicki and earned more respect for the former driver.
Elliott spoke about his Darlington scheme and what it means to him. "It's weird, right? Because Alan beat Dad that year to win the championship," Elliott said in an interview with AP.
"But as I've been around and listened to stories about Alan and listened to my dad talk about him, there was a lot of respect there for him," he added.
Remembering an iconic NASCAR Cup Series race with Elliott's scheme
ADVERTISEMENT
Article continues below this ad
The 1992 Series finale was a race for the ages. There was not much to separate Bill Elliott and Kulwicki on the points table going into the final stages of the final race. Even though Bill won the race, Kulwicki finished second but still earned more points to eventually lift the title.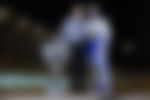 While the 1992 race was already thrilling with an exciting title race, it was also monumental for other reasons. seven-time champ Richard Petty bid adieu to the sport that night. Along with that, Jeff Gordon made his Cup debut and went to be a legend in the sport in years to come.
ADVERTISEMENT
Article continues below this ad
The Darlington throwback weekend will run from May 7-9, 2021, with the Cup race on Sunday. There will be a lot of excitement with more paint scheme announcements to come soon.