REVEALED: Why the Brickyard 400 Is Slowly Losing Its Status as a NASCAR Crown Jewel Event
Published 02/07/2022, 9:30 AM EST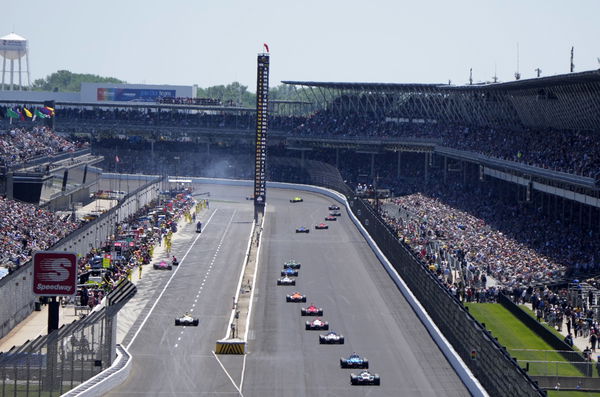 In NASCAR, there are a few races that are considered the most important to the sport. These are the races at the Daytona International Speedway, the Charlotte Motor Speedway, the Darlington Raceway, and the Indianapolis Motor Speedway. However, the Brickyard 400 at Indianapolis soon fell out of contention in terms of prestige.
ADVERTISEMENT
Article continues below this ad
The biggest sign of the decline was in 2008 when NASCAR arguably experienced its worst race in history. This race witnessed the debut of the much-disliked 'Car of Tomorrow', a newly-paved surface, and ill-prepared tires. All of these ingredients were pretty much a recipe for disaster and it clearly showed.
ADVERTISEMENT
Article continues below this ad
What was the reason for NASCAR failing at Indianapolis?
Apparently, this race registered some of the slowest speeds and the most caution periods. NASCAR clearly did not take a hint from the nightmare that was the 2005 F1 United States Grand Prix. Back in 2004, the track was repaved for the first time in nine years. At the time, the officials opted to use a new procedure to make the track extra smooth, while potentially causing more tire wear.
ADVERTISEMENT
Article continues below this ad
It is truly a shame, considering that the track has a 112-year history. A large part of it is because of the Indianapolis 500, which is for IndyCar. NASCAR first visited the track in 1994 and many had high hopes of it eventually overtaking the Daytona 500 as the biggest race. Sadly, that will never come to pass, as the cars have switched to the road course layout.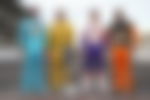 Admittedly, this new surface did not affect the NASCAR cars too badly. Unfortunately, the 2008 season saw the 'Car of Tomorrow' become the official car of the series. All through the year, the car simply could not make the Goodyear tires last the distance. In the buildup to the race, every team and driver still had no idea what to expect from these tires.
ADVERTISEMENT
Article continues below this ad
Although NASCAR promised two mandatory cautions, several cars did not last that long. It got to a point where the Competition Vice President and the NASCAR President were on damage control. When the torture wrapped up, statistics revealed that drivers spent nearly 33% of the race under caution. As a result, the Brickyard 400's reputation was in tatters and has struggled to recover since.