Richard Childress' Veiled Statement on Kyle Busch's Future Right-Hand Man Will Have Him Licking His Lips: "Doesn't Give His Self Enough Credit"
Published 09/26/2022, 12:30 PM EDT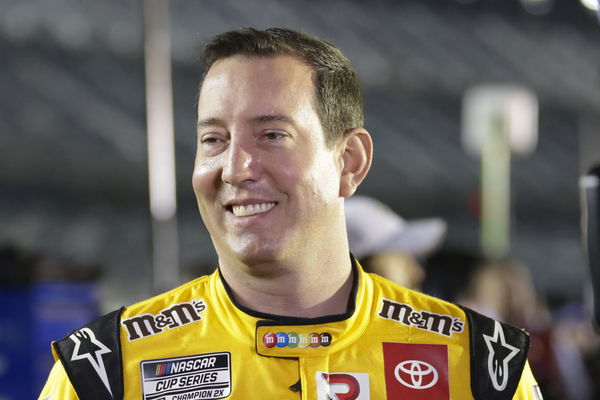 Kyle Busch is heading to Richard Childress Racing next year to drive the #8 car. Of course, everyone knows that now, and also the fact that he will get a new crew with a new Crew Chief. But what many people might not know is the kind of crew chief he really will get.
Busch is definitely going to be excited when he finds out.
ADVERTISEMENT
Article continues below this ad
In the recent race at Texas Motor Speedway, which saw the #8 car, driver by Tyler Reddick head to the victory lane. This is great news for RCR, but Busch will replace him next year. And he gets Randall Burnett as the new crew chief, and he has to be excited.
Because during the race weekend, Richard Childress and the Crew Chief gave an interview in which they asked the boss, "The team has been kicked around a little bit, but you haven't won once this year, you won four times. How do you feel about this team is on the rebound, able to accomplish some of the things you've been able to accomplish this year?"
And Childress replied, explaining how Burnett deserves more credit, "Yeah, first I think Randall doesn't give his-self enough credit." And the boss explained what makes him so special as he said, "The call he made to pit when he did to get the track position was a major role in winning the race. The strategy going into this race tonight was all about track position. He made the right call.", I think you said you needed three seconds of fuel, that put you out where you needed to be. So he did a great job on his call.
Busch can take a breath of fresh air, knowing he's getting a great crew chief.
Richard Childress expresses his concerns amidst Kyle Busch's entry
Surely, RCR has been doing great so far. In fact, the #8 team is one of the few teams that haven't had a loose wheel yet. But that's not the end of the issues.
ADVERTISEMENT
Article continues below this ad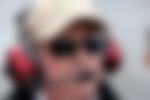 In the same interview, Childress expressed his concerns with the new car. Fortunately, he feels his team is adapting, "we're adjusting to it well". Still, it sure is tough competition.
WATCH THIS STORY: "What About for Kyle Busch" – NASCAR Fans Left Divided Over Bubba Wallace Getting Flipped Off at Bristol
ADVERTISEMENT
Article continues below this ad
How do you think Busch will adapt to the car and new team? Let us know in the comments.
Edited By: Nizamul Haque Bhuyan