Richmond Raceway Renames Pedestrian Tunnel as 'Jimmie Johnson Champions Walk'
Published 09/14/2020, 1:30 AM EDT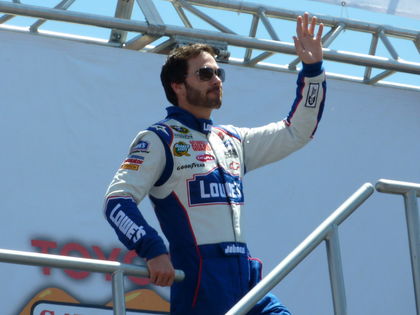 ---
---
Jimmie Johnson showed up at the Richmond Raceway on Saturday for the NASCAR Cup Series Race. This was his last outing at the track as a full-time NASCAR Cup Series driver. To respect his contribution to the sport, the track devoted a passerby tunnel to the name of the seven-time champion.
ADVERTISEMENT
Article continues below this ad
The renamed Jimmie Johnson Champions Walk goes to Richmond's acclaimed FanGrounds. The construction of the modern infield began in 2018.
As per Richmond Raceway, future winners of the Cup Series and victors at the track will be named in the Jimmie Johnson Champions Walk. Besides his seven titles, Johnson has won multiple times at Richmond.
ADVERTISEMENT
Article continues below this ad
Jimmie Johnson speaks about the honor
Hendrick Motorsports reports, "Throughout my career, I have had some highs and lows at Richmond on the track," Johnson said. "I've enjoyed cycling around the area and have grown to appreciate racing there so much more over the years.
"This is a huge honor and its humbling as I visit these tracks for the final time, to accept these wonderful gifts. This is just so cool and I hope to visit victory lane one more time at Richmond."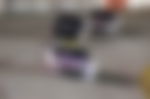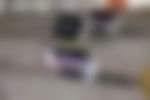 7-time champions galore
The passage commends the traditions of the game's greatest names and champions. Alongside Johnson, seven-time champions Richard Petty and Dale Earnhardt have also been named at the walkway.
"Jimmie Johnson has walked with the greatest in the history of the sport to build a championship legacy," said Richmond President Dennis Bickmeier.
ADVERTISEMENT
Article continues below this ad
"Throughout his career, he has represented NASCAR with class on and off the track to raise the sport to new heights. As a seven-time champion, we honor his dynamic career by naming our pedestrian tunnel leading to the FanGrounds as the Jimmie Johnson Champions Walk."
ADVERTISEMENT
Article continues below this ad
The Jimmie Johnson Champions Walk was built as a feature of Richmond Raceway, the $30 million infield redevelopment venture. The tunnel was extended to permit more fans to head out to and from the new infield, FanGrounds. It is ADA Accessible with a lift for more helpful transportation for fans.