Rick Hendrick Heaps Praise on "Super Confident" Chase Elliott During Toughest Moments at Martinsville and Phoenix
Published 11/25/2020, 8:16 AM EST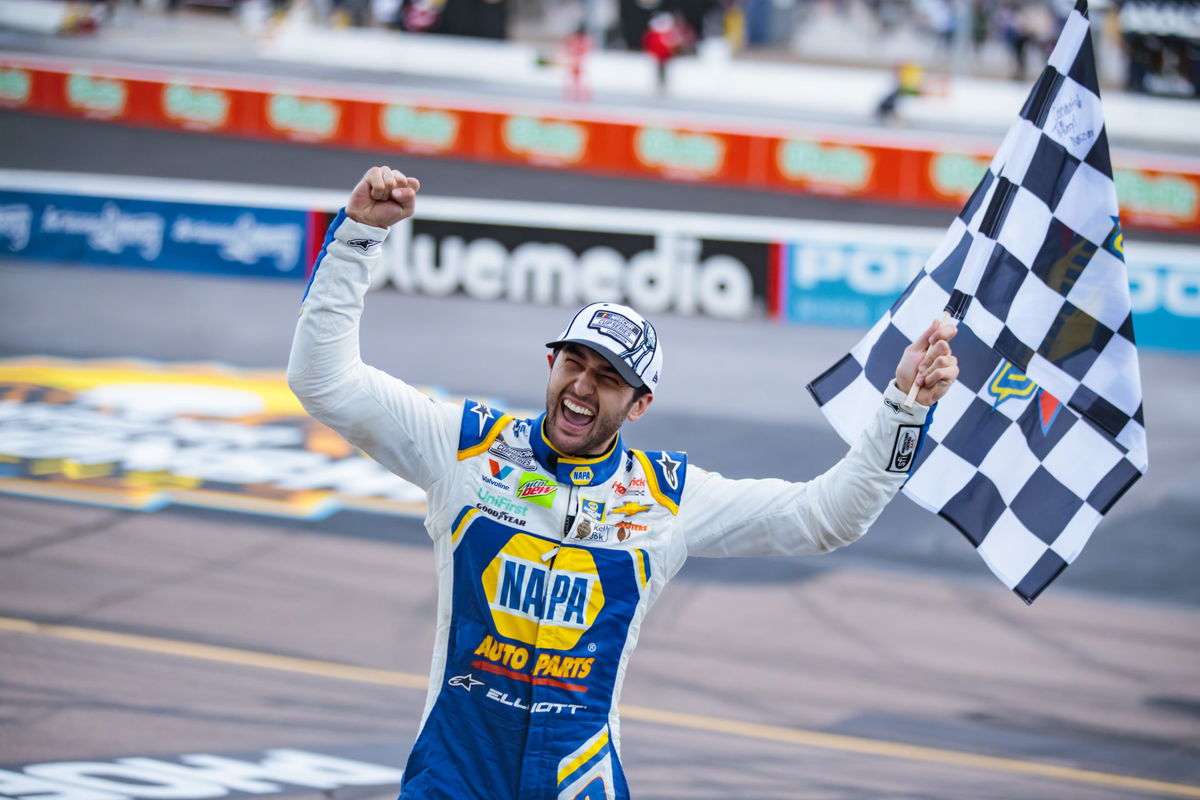 ---
---
There is at least one thing, if not more, that has always been clear in NASCAR. Not a single championship win is going to come a driver's way without facing and overcoming some sort of adversity. This is what happened with Chase Elliott as well, who was facing the heat when the stakes were the highest.
ADVERTISEMENT
Article continues below this ad
In the final two races, both of which Elliott had to win to clinch the title, Elliott faced major setbacks. He overcame both those incidents in style, which impressed everyone watching those races.
Recently, prolific NASCAR team owner,
Rick Hendrick
, sang praises of Elliott and Crew Chief Alan Gustafson for their attitudes during those moments. "
I've never seen Alan as confident as he was in both races. And Chase,"
Hendrick
said
during an interview.
ADVERTISEMENT
Article continues below this ad
At Martinsville, Elliott's No. 9
Hendrick Motorsports
team's jackman, TJ Semke, jumped over the wall too quickly during a pit stop. However, it was later seen that he even went back and tapped the barrier right before Elliott stopped in the pit box.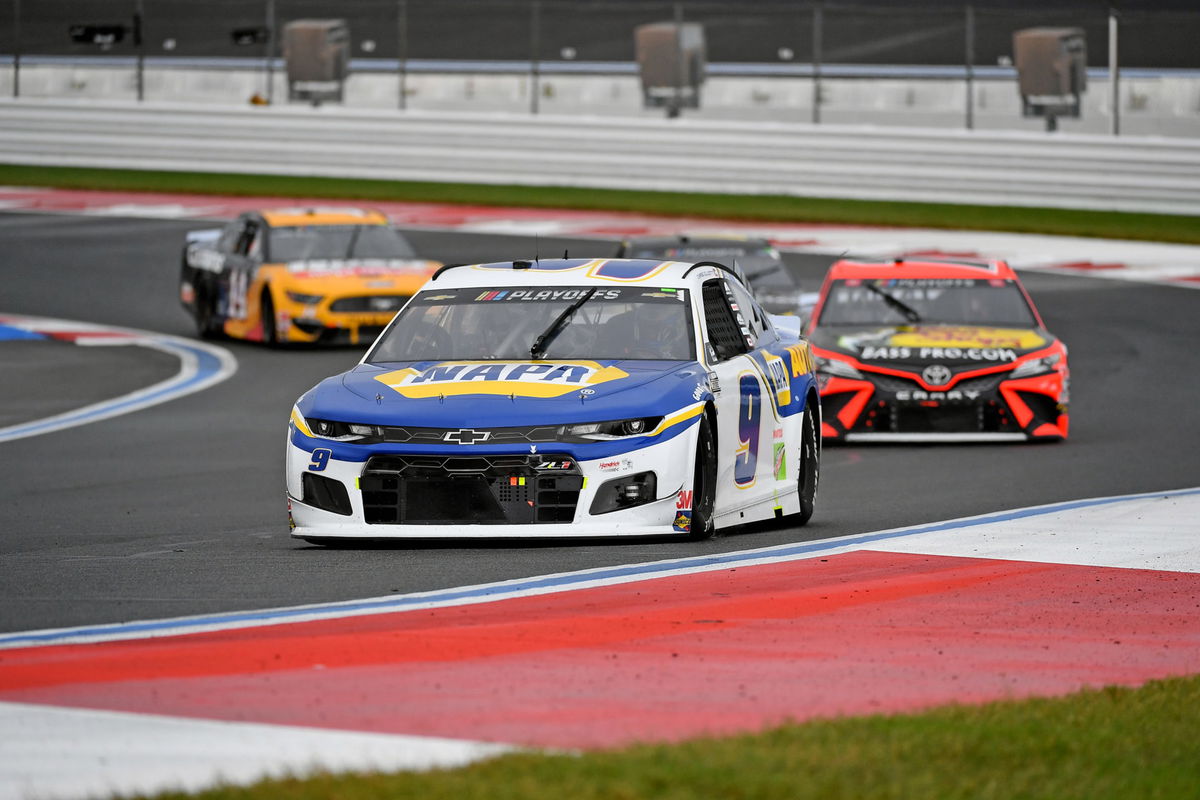 Chase Elliott showed supreme confidence in clutch situations
While NASCAR was mulling handing the team a big penalty during the race, Elliott survived the call. He put the nervous moments behind himself and raced to the front to eventually seal a stunning win in a must-win situation.
At Phoenix, his first-ever Championship 4 race, the troubles were even greater. Elliott was sent to the rear even before the race started for failing pre-race inspection twice. His attitude in those moments is what impressed owner Hendrick a lot.
"I thought when they had to go to the back (at Phoenix), that would rattle Chase a little bit. He was like, 'Hey guys, we're going to have fun today.' They were super calm, super cool, and super confident," Hendrick expressed.
Elliott was an inspired man from the second the race started. He soon found his way back into the top-10 and once he earned the lead, he did not let go.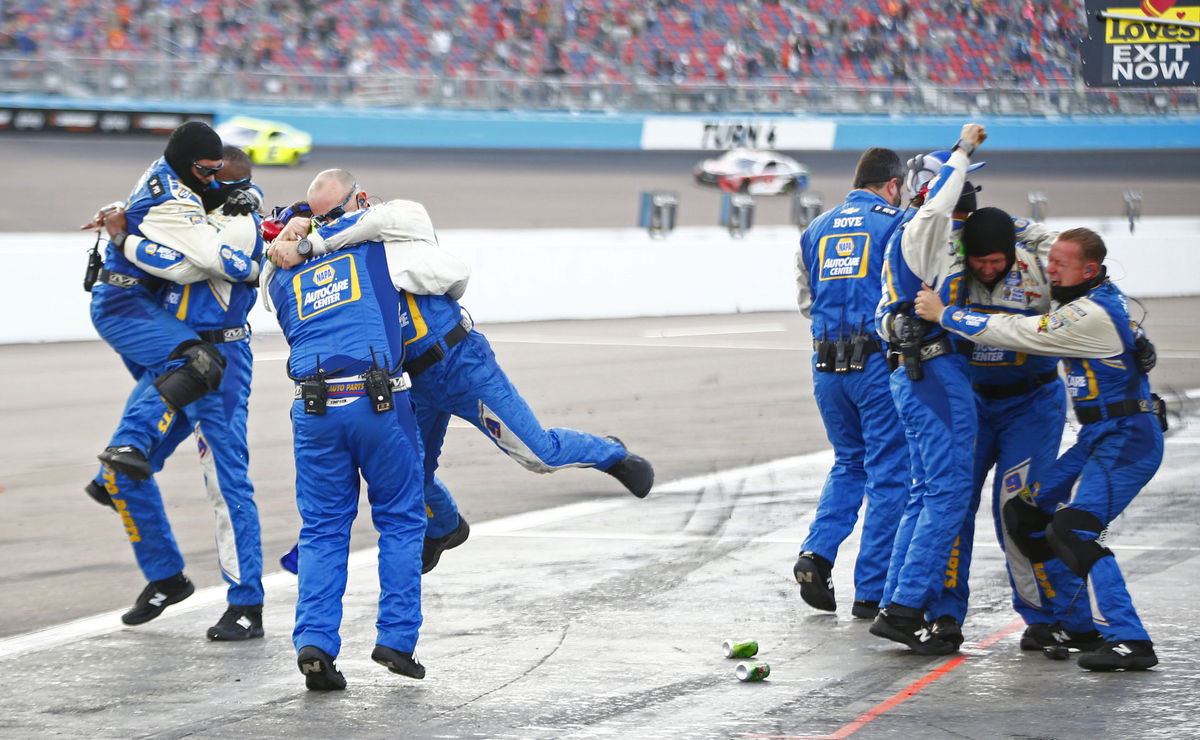 "Emotions just exploded"
ADVERTISEMENT
Article continues below this ad
The post-race scenes were quite emotional as Elliott, Hendrick, and
Jimmie Johnson
shared a warm embrace.
"When they got together on the track when it was over, man, the emotions just exploded. So, it was kind of like passing a baton," Hendrick said further.
Elliott's ability to overcome such tough incidents with flying colors even prompted Gustafson to make a big claim recently. He is confident that Elliott will become a NASCAR Hall of Famer one day.
ADVERTISEMENT
Article continues below this ad
More from EssentiallySports on Hendrick Motorsports