Ross Chastain: The Story Behind the 'Melon Man' Nickname for the New NASCAR Cup Series Driver
Published 12/06/2020, 7:00 AM EST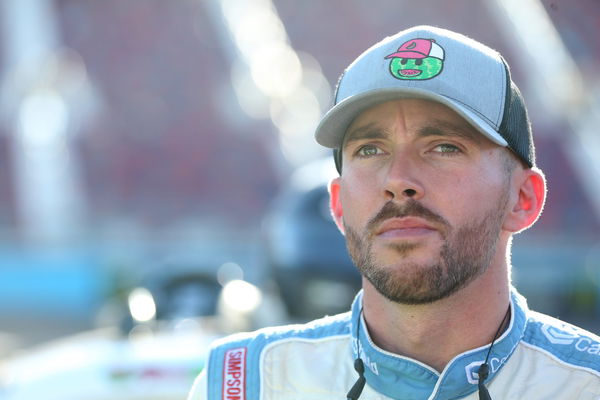 Many NASCAR drivers have a nickname or moniker that defines them. Richard Petty is known as 'The King.' Dale Earnhardt Sr is known as 'The Intimidator.' Jimmie Johnson is called 'Superman,' Kyle Busch is known as 'Rowdy,' and there are many more. However, Ross Chastain has a unique nickname, 'The Melon Man.'
As it turns out, Chastain's family comes from a watermelon farming background. In fact, he often celebrates race wins by smashing a watermelon to the ground in Victory Lane. With two Xfinity and three Truck wins, that is a grand total of five smashed watermelons.
ADVERTISEMENT
Article continues below this ad
His second race win came at the Daytona International Speedway after a 2018 Xfinity win in Las Vegas. Obviously, he had to find a memorable way to celebrate, and the family helped him with that.
ADVERTISEMENT
Article continues below this ad
"Winning at Daytona was an ultimate bucket list item I got to cross off," Chastain said.
"I went there every Fourth of July with my family, sat through all the rain delays, camped outside turn one. My whole family was there, and my brother ran on the infield to bring me a watermelon to smash. I still get goosebumps. The hair on the back of my neck stands up just thinking about that moment."
What lies in the future for Ross Chastain in NASCAR Cup Series?
ADVERTISEMENT
Article continues below this ad
Since that Daytona win, he has won three Truck races in the 2019 season. So, Kansas, the World Wide Raceway, and Pocono got the watermelon treatment. Admittedly, he has yet to win a race in the Cup Series but is racing with Chip Ganassi Racing in 2021. Who knows, maybe he will get a chance to smash a watermelon in the Cup Series at last.
His best-ever finish in NASCAR's top tier is 10th place at the 2019 Daytona 500. Since he has performed well at Daytona often, the 2021 race could be his best chance for a maiden Cup victory.