Ryan Blaney Admits He 'Would Make the Same Move' as Chase Elliott Did in NASCAR Busch Clash Race
Published 02/10/2021, 10:14 AM EST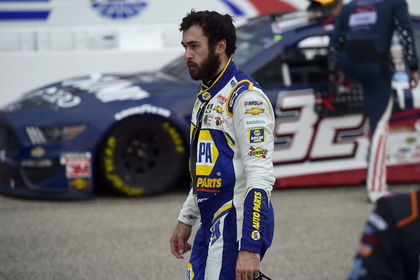 ---
---
At the 2021 NASCAR Busch Clash, Chase Elliott and Ryan Blaney tussled with each other for the win. Unfortunately, the two of them collided on the final sequence of corners. Meanwhile, third-placed Kyle Busch took capital advantage of their misfortune and snatched the lead and win.
ADVERTISEMENT
Article continues below this ad
Surprisingly, Blaney insisted that he bore no grudge against the reigning Cup Series champion. Speaking after the race, he said, "Of course he didn't mean to do that, but I ended up wrecked. Course, he didn't mean to wreck anybody usually and I know he didn't mean to, but he went in there pretty deep.
"I think, personally, he wasn't going to make the corner and it was going to be really hard for him to do it."
ADVERTISEMENT
Article continues below this ad
He admitted that he was disappointed that neither of them survived the corner in one piece. However, Ryan Blaney declared that if he was in the same position in two weeks' time, he would do the exact same thing.
The #12 driver confessed that if he was going to make a move like that, he had better make sure that he won. At the same time, he should not gift a free win to the driver in third place.
What else did Ryan Blaney say about Chase Elliott?
Of course, this incident will not affect their off-track relationship. Blaney is aware that he and Elliott are really fierce competitors, and anyone else in his shoes would make a similar move. This is because if drivers are not trying to win the race, there was no point in them racing at all.
ADVERTISEMENT
Article continues below this ad
His only regret was that the move did not pay off and he got wrecked. Despite this, he and Chase Elliott are not just good competitors, but also friends. He also races everybody in the same way, because that is the nature of the beast.
ADVERTISEMENT
Article continues below this ad