NASCAR is set to host its Throwback Weekend at the Darlington Raceway in early September. In light of that, Team Penske has unveiled a retro paint scheme for the No. 12 Ford car. In other words, Ryan Blaney is set to race in a paint job that pays tribute to Paul Menard and his early career.
Apparently, this new livery is very special for the team, and Blaney chose the design. This design is said to remind fans of Menard's maiden ARCA victory back in 2003 at the Talladega Superspeedway.
The 39-year-old also raced in the same paint scheme when he debuted in both the Xfinity and Cup Series.
However, he hung his boots up at the end of the 2019 season, with one Cup Series victory and three Xfinity Series wins. Paul Menard took that solitary Cup win in 2011 at the Indianapolis Motor Speedway.
ALSO READ- Darlington Raceway Gains Permission to Allow Spectators for NASCAR Race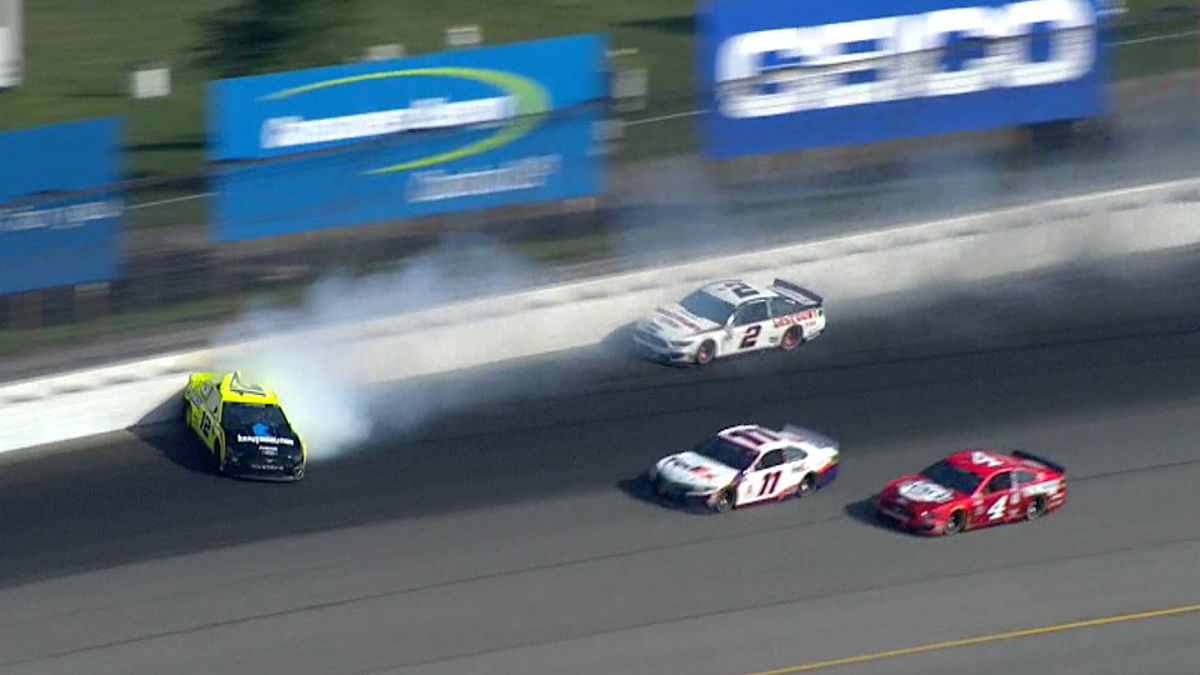 Ryan Blaney is seeking redemption after crashing in Michigan
During the second race at the Michigan Speedway, he tangled with his teammate and the home hero, Brad Keselowski. As it happened, the duo was battling for the lead when Keselowski got loose and slid into Blaney's No. 12 Ford.
The impact sent both of them into the outside retaining wall at Turn 2.
Keselowski's race was done, but Blaney was able to limp back to the garage for repairs. Subsequently, he was forced to pull in for good owing to the tremendous extent of the damage.
In the aftermath, Brad Keselowski manned up and took full responsibility for the incident.
"I just lost it," Keselowski told NBC Sports. "It's my fault. I feel really bad for my teammate, Ryan Blaney. He didn't deserve that.
"I just came off of Turn 4 and the 4 car (Kevin Harvick) was behind me and he gave me a push and I swear I went into the corner like 20 miles an hour faster than I had been all day and got past the 11 (Denny Hamlin) and I went to get underneath the 12 and I just slipped."
SOURCE- NASCAR.com, NBC Sports- NASCAR