Ryan Blaney, Denny Hamlin, Alex Bowman Issue Track Warning for NASCAR Bristol Dirt Race With Rain in Sight
Published 03/27/2021, 10:00 AM EDT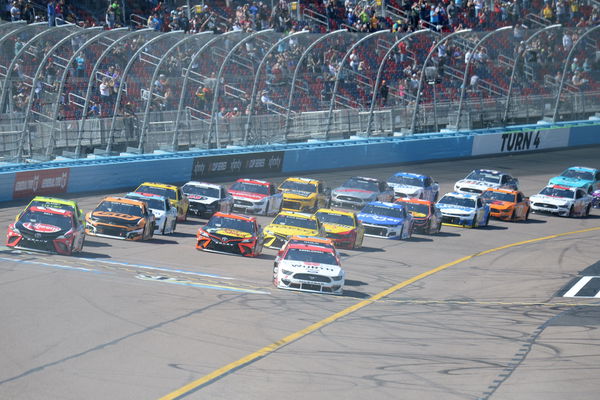 ---
---
The NASCAR Cup Series stars had their first taste of what the Bristol dirt track had to offer, with two practice sessions there on Friday. Alex Bowman and Ryan Blaney scored the fastest laps in the two sessions respectively, while Bowman and Denny Hamlin were the only drivers in the top-five in both sessions.
ADVERTISEMENT
Article continues below this ad
While the challenge of racing on dirt already looms large for most of the field, another threat is that of rain. The weather forecast shows a high chance of rain on race day.
The race cannot take place while it is raining; however, if it rains in the lead up to the race, track conditions could make things even tougher on Sunday.
ADVERTISEMENT
Article continues below this ad
After their impressive practice runs, Blaney, Bowman, and Hamlin were happy with how the race track fared. While they enjoyed their runs on Friday, all three drivers echoed a similar sentiment when asked how rain would affect track preparation for the qualifying and main race.
Ryan Blaney and Alex Bowman give their thoughts on track conditions
If it rains more, the drivers feel that track officials will have their 'hands tied' and won't be able to do much on a dirt track. Blaney spoke about the track conditions on Friday and how further rain could make things difficult with mud everywhere. There was a lot of rain on Thursday as well in the Bristol area.
"It was like a really thin layer of flaky dirt on top of the hard black rubbered down dirt when I walked on it this morning. It went off pretty quickly, the trucks ran all fast," Blaney said after Friday's sessions.
"You're handcuffed because we got windshields and these things. You can't make it super tacky as mud is flying everywhere. I wish it was a bit smoother…but I guess they'll be able to work on it," he said on how rain would affect things.
Meanwhile, Bowman pointed out that the officials will not be able to work on the track with rain coming in.
"Right now, everything that's not black is pretty dusty. They kind of have their hands tied. You can't really tear the race track open with all the rain coming in. So they're in a tough spot and seem to be doing the best they can," Bowman said on the same.
Denny Hamlin worried about 'messy track' in NASCAR Bristol dirt race
Hamlin agreed with the comments of Blaney and Bowman. He noted that things could get very messy on a muddy race track and the only way they can work on the track is by waiting for the rain to stop and letting the water fall off.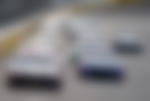 "Their hands are tied right now because if the weather comes in, you can't dig up the race track…You'll have ruts and just a mess on your hands with the muddy race track," Hamlin said.
ADVERTISEMENT
Article continues below this ad
"So they'll have to keep it sealed by not doing anything to it. Let the rain fall off of it, and at that point, you can water it," he added.
The Cup Series drivers will have a better idea of things for their race as the Truck Series field will have a proper race before them, on Saturday. Additionally, the four Cup heat races are also scheduled for Saturday.
ADVERTISEMENT
Article continues below this ad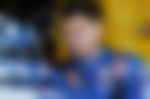 Trending Stories