Ryan Blaney Reveals Reactions from Angry Fans After Spinning Dale Earnhardt Jr. in 2017 NASCAR Race
Published 03/24/2021, 4:30 PM EDT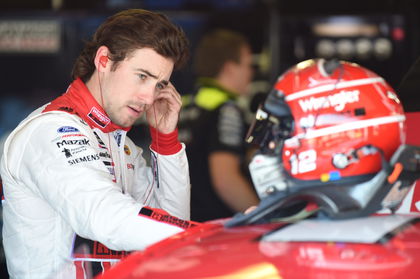 ---
---
Ryan Blaney is currently one of the happier NASCAR drivers out there, fresh from his win this past Sunday at Atlanta Motor Speedway. Blaney is now one of the more improved drivers, having shown great composure to edge out a dominant Kyle Larson.
ADVERTISEMENT
Article continues below this ad
After his win, Blaney joined NASCAR great Dale Earnhardt Jr. for a chat on the 'Dale Jr. Download' show on Tuesday. He opened up on his win and other aspects of his racing career. Then, he also spoke about an incident involving Dale Jr, which the NASCAR Hall of Famer himself did not know about.
Back in 2017, during the Cup race at Martinsville, Blaney ran into Dale Jr, spinning him down the backstretch in the process. This affected Dale Jr's chances in a crucial race that season.
ADVERTISEMENT
Article continues below this ad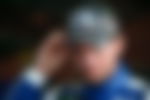 Ryan Blaney reminisces the 2017 NASCAR incident with Dale Earnhardt Jr.
Speaking to the superstar former driver, Blaney clarified that he did not intend to spin out Dale Jr, at all; it was just an unfortunate accident. However, Blaney still faced the wrath of some fans of the latter, even before he could get off the premises that evening.
While he was leaving the track after the race, Dale Jr's fans caught up to Blaney and said some unkind things to the young driver.
"They were not nice. They were like, 'You spin Dale Jr. out, you (expletives)'," Blaney said on the Dale Jr. Download. "I was walking back to my bus and one guy was like, 'Watch out for me on Twitter tonight.' He really said that to me. It was funny," he added.
Dale Jr did not know about that incident at all. However, he burst out into laughter after Blaney told him about those comments.
Dale Jr. was quite miffed about it back in the day
They can look back at the on-track incident itself in a lighter manner. However, Dale Jr. was not pleased back then, to say the least. The night after the race, Blaney tried reaching out to Dale Jr. to talk about the incident.
However, the Hendrick Motorsports star was in no mood to talk and rejected the call. He then tweeted about it.
ADVERTISEMENT
Article continues below this ad
The comments from the fans were quite bizarre. But it goes to show the fan following Dale Jr. has in NASCAR. He is one of the most loved and respected NASCAR drivers ever.
The son of seven-time Cup champ Dale Earnhardt, Dale Jr. also won the 'Most Popular Driver' award a record 15 straight times.
ADVERTISEMENT
Article continues below this ad
MORE – WATCH: Ryan Blaney Earns a 'Fan for Life' With Amazing Gesture After NASCAR Cup Win at Atlanta