Ryan Blaney Welcomed to Chase Elliott "Sh*t List" as He Joins Kyle Busch in Campaign Against the Hendrick Motorsports Driver
Published 11/17/2022, 7:00 AM EST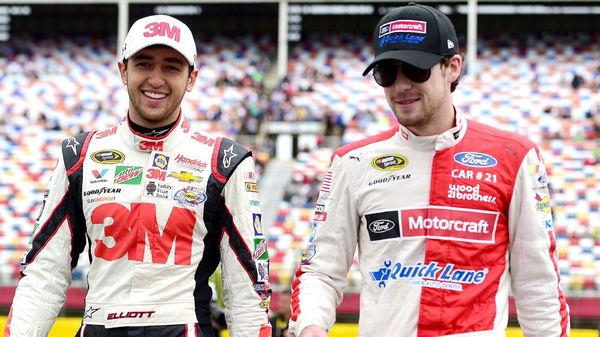 The whole idea and principle of sports is competition. NASCAR is no different. But for most, that battle takes place on the tracks. Ryan Blaney, however, has taken it to a different level.
The Championship 4 race in 2022 was the contest everyone was fighting for; after the dust settled, only Christopher Bell, Ross Chastain, Chase Elliott, and Joey Logano remained. But there was no Ryan Blaney, so what's he competing for now?
ADVERTISEMENT
Article continues below this ad
Blaney falls in the group of young drivers racing in NASCAR. The 28-year-old races for Team Penske, and is a teammate of Joey Logano (the eventual winner of the 2022 Cup Series).
Elliott and Blaney, therefore, are rivals. The former is only 2 years younger than him. Additionally, since Blaney drives for Team Penske, it was apparent there would be some banter. However, to provide further clarity, there is a rivalry but a healthy one. In fact, both drivers are very close friends.
Blaney once said, "I grew up racing with Bubba Wallace, Chase Elliott. I've known those guys forever." Moreover, Elliott and Blaney (and Bubba) were part of the NASCAR Next Class of 2012. So it's safe to say that any banter on social media is purely playful.
Having competed a year long in the Cup Series, it looks like the two drivers have now found another competition to fight for.
Ryan Blaney sends out his challenge to Chase Elliott
The National Motorsports Press Association Most Popular Driver Award is an end-of-the-year award given out to drivers. Fans choose their favorite driver by voting online.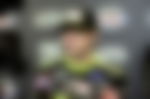 Chase Elliott has received the award for 4 years in a row. Blaney's political campaign-like video makes clear his intentions to break the streak.
Kyle Busch made his own appeal for the award.
While others responded to the thoughtful video from Blaney.
ADVERTISEMENT
Article continues below this ad
ADVERTISEMENT
Article continues below this ad
Blaney has made his move. Will Chase make one too? Go vote for your favorite driver on https://www.nascar.com/mostpopulardriver/ and let us know who you voted for in the comments!
Watch This Story: NASCAR World In Disbelief Over Brawl In Race Amid Bubba Wallace-Kyle Larson Cloud Over Driver Behavior
Edited By: Akash Pandhare