Ryan Ellis to Return to Racing in the 2021 NASCAR Season
Published 10/23/2020, 10:43 AM EDT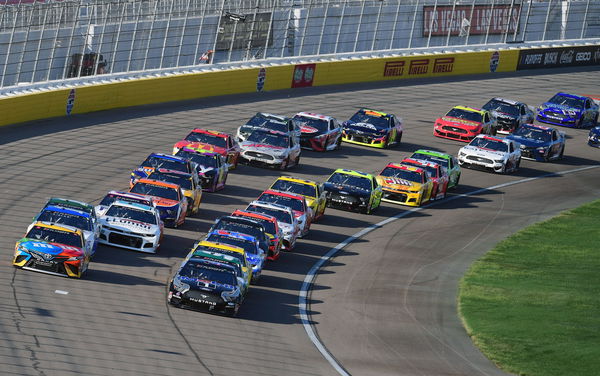 ---
---
30-year old Ryan Ellis will be back in racing action next season. Admittedly, he did trick some fans when he retweeted some news that Go Fas Racing will have a part-time schedule. Regardless of what happens, Ellis will be in action in the Truck, Xfinity and Cup series.
ADVERTISEMENT
Article continues below this ad
He then confirmed that he is not racing in the 32 Go Fas car just yet. However, he did confess that he would love to race for them. After sitting out for the 2020 season, Ellis is thrilled to get back behind the wheel for the 2021 season. It is also worth noting that he was truly grateful to the Go Fas team for treating him well.
ADVERTISEMENT
Article continues below this ad
Ryan Ellis has a lot of plans in store for the 2021 season
He also confirmed that he will make appearances at road course races. Ellis even revealed that he place to race at the Circuit of the Americas. Admittedly, not many details have been revealed, though he did let slip that he will likely stick with the BJ McLeod Motorsports team. Based on various replies to fans on Twitter, he is also planning to participate in the Daytona 500.
ADVERTISEMENT
Article continues below this ad
Moving on to Go Fas Racing, team owner Archie St. Hilaire assured that they had a lot of fun. However, he admitted that now his priorities have changed. Owing to a number of changes in his personal life, he has been left re-assessing his priorities.
St. Hilaire insisted that he was honored to work with Ford over the last decade. Although he is reducing his own presence, he is eager to see the team continue with Ford on a smaller scale.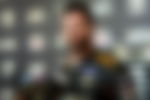 ADVERTISEMENT
Article continues below this ad
He concluded, "Joe Falk of Circle Sport will continue to own half of the charter we currently run and we will be transferring our ownership in our half of the charter at the end of the season to Joe's new partner, who will be announced in the coming days. We will continue our partnership with the Wood Brothers Racing team on our other charter moving forward into the future. We look forward to the 2021 season. Driver update will come forward after the remaining full time teams announce their 2021 driver line-ups!"
Currently, Corey LaJoie occupies the #32 Go Fas seat, but his future beyond that, is up in the air. It is also worth noting that LaJoie is set to leave Go Fas in 2021. Meanwhile, Ryan Ellis will also have to sort out his own seating arrangement in 2021 across all three formats.