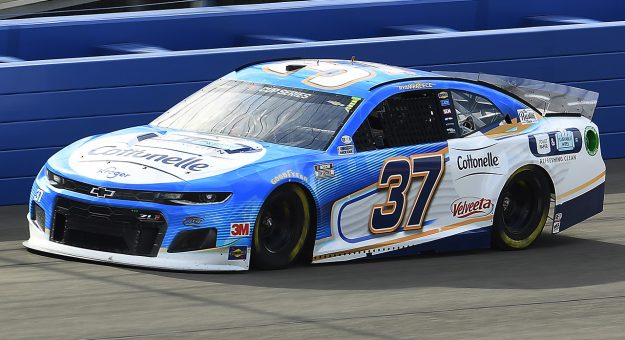 Throughout his NASCAR career, Ryan Preece has been up and down the order and delivering inconsistent results. In the Cup Series, a finish at 3rd at Talladega in 2019 (his best finish), as well as a handful of Top-10 finishes.
However, he has failed to breach the Top-10 in the 2020 season, with a highest finish of 12th at Bristol.
To be perfectly honest, such poor form can be frustrating for many drivers, but Preece is choosing to stay positive. Speaking to FOX NASCAR, he admitted that once drivers reach that level, they don't want to just pack their bag and go home.
Ryan Preece confessed that he always prided himself for being honest and never believed in bad luck.
Ryan Preece has had a frustrating season, but it hasn't curbed the modified star's desire to continue NASCAR Cup Series racing: pic.twitter.com/lpvGb3JGUd

— Bob Pockrass (@bobpockrass) July 30, 2020
What did Ryan Preece say about competing in the Cup Series?
The 29-year-old believes that he makes his own luck, but acknowledged that he has often had a series of misfortunes. Preece admitted that there were circumstances that sometimes did not go in his favor and were out of his control.
He quickly dismissed the notion of him making excuses for his shortcomings. Though he did acknowledge that he couldn't have done things differently in Kansas.
He also said that his car was quite fast, especially when he needed it to be quick. Ryan Preece also noted that sometimes he would struggle in the early stages, only to get better in the latter parts of the race.
Finally, in the end, he realized that he needs to throw caution into the wind and gamble because he has nothing to lose.
A week ago, Ryan Preece managed to walk away from a nasty-looking accident in Kansas. Apparently, Christopher Bell spun and Preece tried to avoid the out-of-control car and had nowhere to go.
As he swerved his car, he ended up skidding towards the inside wall at a high speed. The #37 car hit the wall head-on so hard that it went airborne and almost started tumbling over.
ALSO READ- WATCH: Ryan Preece Survives a Violent Crash During the NASCAR Cup Race in Kansas
SOURCE- Bob Pockrass- Twitter, Yahoo! Sports