"Salty Like a Jilted Ex" – Dale Earnhardt Jr Fires Insinuation at Hendrick Motorsports Star Kyle Larson & Logano for Ross Chastain Complaints
Published 11/02/2022, 10:15 AM EDT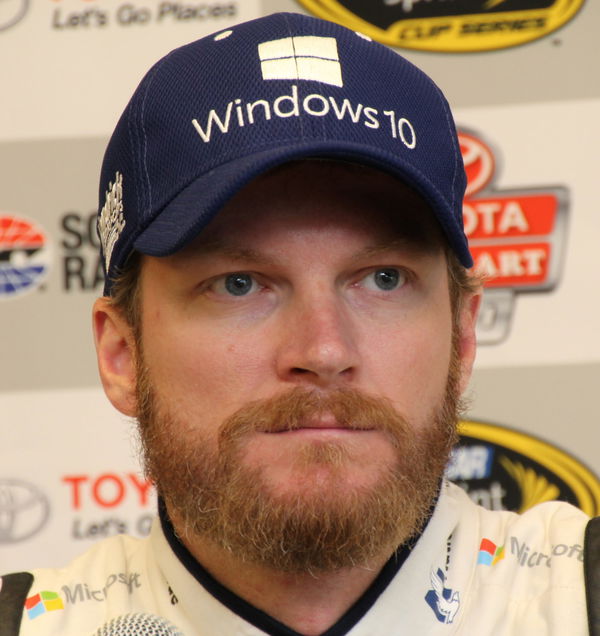 In the latest episode of Dale Jr Download, Dale Earnhardt Jr discussed the events that transpired at the race in Martinsville. The highlight was obviously the Ross Chastain's move that helped him jump five positions in a matter of seconds.
While discussing the reactions to Chastain's last lap, Earnhardt said that was quite impressed by what the #1 did. Moreover, he added that Chastain's video-game move was within NASCAR's rules and that what he did was brave and exceptional.
ADVERTISEMENT
Article continues below this ad
However, he did mention that he would not like to see other drivers copy it. He said; "Don't wanna really see it again, fine if NASCAR comes in and makes a change. And I think they more than likely will take that into consideration." 
But apart from that, Earnhardt Jr was disappointed in the way some drivers reacted to Chastain's move. Kyle Larson who had earlier tried a similar maneuver last season called it "pretty embarrassing." Whereas Joey Logano although impressed, questioned if it was safe for everyone on and off the field.
And Dale Earnhardt Jr didn't feel that these reactions were fair. He said; "The drivers getting out immediately on pit road and talking about it, they sound salty like a jilted ex. Somebody that didn't get credit for it like somebody that has done it before and didn't succeed. That's the way it sounded to me to an extent."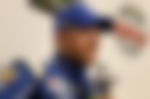 He further continued; "Because I mean I saw that reaction right after the race and I'm like 'Why would you have an opinion like that?' So, this is a big moment. We just saw something incredible."
Dale Earnhardt Jr on Ross Chastain's career going ahead
ADVERTISEMENT
Article continues below this ad
Dale Earnhardt Jr admitted that Ross Chastain's move was a career-defining moment. While talking about Ross Chastain's journey as a driver, he said; "Not only do we got a guy that won his way through, celebrating, and crying his eyes out straight away, (but) we got another guy that will be remembered forever. And Ross changed everything about his career in 18 seconds."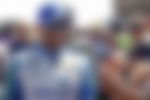 Furthermore, Earnhardt pointed out that it doesn't matter what Chastain did for the first 34 races, he said; "He (Ross) is now baptized by the race fans. He is free and clear of anything else that has happened and is now the wall-riding guy from Martinsville. That's his signature moment and it's a pretty cool moment to be your signature."
ADVERTISEMENT
Article continues below this ad
WATCH THIS STORY: "That was Byron's Mistake" – Dale Earnhardt Jr Feels Bubba Wallace Did Right By Not Falling Into a Self Dug Hole As Hendrick Motorsports Driver
Apart from this, Dale Earnhardt Jr applauded Denny Hamlin's reaction to Chastain. Even though Hamlin basically lost because of that move, the #11 driver admitted that he was quite impressed by Ross Chastain's driving skills.
Edited By: Nizamul Haque Bhuyan