"Same Old S**t Every F****ng Week" – Who Said What on the Radio in the NASCAR Cup Series Race in Las Vegas
Published 03/10/2021, 10:00 AM EST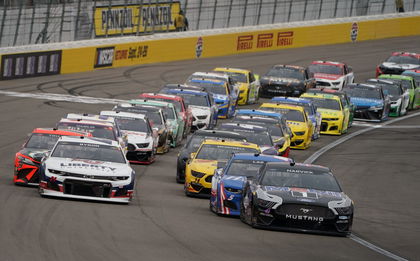 ---
---
The NASCAR Cup Series field raced at the Las Vegas Motor Speedway this past weekend, and safe to say, the race did not disappoint. After three surprise winners in the first three races, Kyle Larson lived up to his billing, notching a record maiden win with Hendrick Motorsports in just his fourth start with them.
ADVERTISEMENT
Article continues below this ad
While Larson dominated proceedings for much of the evening, there was some competitive racing on display in Vegas. The first stage was so competitive that many called it one of the best stretches of NASCAR racing since stage racing was introduced.
There were some heated moments right away, as is always the case with some exciting racing. In the 23 car, Bubba Wallace was not happy with No. 14 Chase Briscoe in the first few laps. "Come on, Briscoe. Hold a f****ing line," Wallace said over his radio.
ADVERTISEMENT
Article continues below this ad
Pole-sitter Kevin Harvick and Wallace faced early issues with their cars and knew they had a big mountain to climb as the race went on.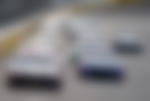 Bubba Wallace faces early issues in NASCAR Cup Series race in Las Vegas
"Something's broke, something's broke, something's broke. F**k! I can't turn the damn wheel," Wallace quipped and informed his team. Crew chief Mike Wheeler urged him to keep going and make some laps.
However, Wallace said he will give it his all. "Dude, I'll try to make some laps. But sorry if I f****ng KO this thing," Wallace replied.
Brad Keselowski showed great speed on the day, winning the opening stage. Just then, Larson upped the ante and showed why he is so good on 1.5-mile tracks. He won the second stage and looked like the favorite going into the big final stage.
Chase Elliott had another good run spoiled by some mid-race issues. Elliott spun amidst traffic in the last stage, colliding with Kurt Busch in the process. The older Busch brother was livid at the damage that caused to his car.
The Busch brothers have a frustrating day at their home track
"Of course, he f****ng got us. Got f****ng KO'd in the right rear. F**k," Busch told his team over the radio. Meanwhile, his younger brother, Kyle Busch, was utterly frustrated with his car's performance and made sure to let his team know.
"Same old s**t every f***ing week. Every f***ing year. Same old s**t. Plowing-ass f***ing tight. Slow as f***ing molasses, " Kyle said.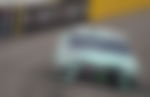 Meanwhile, the battle for the lead further intensified as Larson fought the likes of Keselowski and Denny Hamlin to stay in front. He did lose his lead on a green flag pit-stop due to some confusion, but he wasted no time in finding his way back to the front.
Kyle Larson dominates for the win
ADVERTISEMENT
Article continues below this ad
Larson then kept increasing his lead and dominated the final few laps for his first Cup win in his comeback season. He let out a huge roar of "Hell yeah, guys! Great job. Oh, yes!" over the radio. He then thanked Rick Hendrick and Jeff Gordon for the opportunity at Hendrick.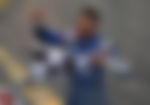 With four different winners in four races, the battle for the playoffs gets very interesting. The field now heads to the Phoenix Raceway for the next installment of the 2021 season.
ADVERTISEMENT
Article continues below this ad