"Saw Tony Stewart Eat a Cheeseburger Before the Race": Hendrick Motorsports Legend Jimmie Johnson's Tough Routine Cheekily Mocked by NASCAR Champion and Rival
Published 12/30/2022, 1:45 PM EST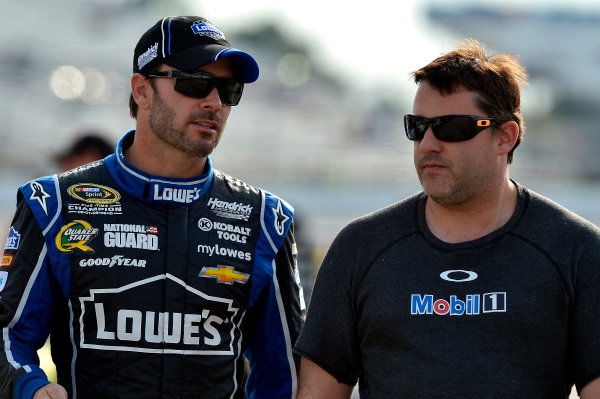 Jimmie Johnson is one of the most iconic figures in the NASCAR world. Even though he retired over two years ago, he has remained an essential part of the community. For many, the reason for his undiminishable fame lies not just in his numbers but also in his work ethic. But Brad Keselowski holds a different view when it comes to Jimmie's work ethic.
According to Keselowski, who has raced and competed against Jimmie for a good part of his career, his ethic was nothing more than branding.
ADVERTISEMENT
Article continues below this ad
In an interview with RACER, Keselowski took some time to talk about the legend. It was during the interview that he dropped a bomb about Jimmie's work ethic. He commented, "I think Jimmie was really good at making people think he worked very hard."
He addressed his doubts by saying, "Whether he did or not, I'm not sure because I never saw it. He did the whole workout thing and all of that, and I'm sure there was a lot of validity to it. Honestly, I don't think that makes race cars go fast; I don't think that made him go fast."
Still, having an entire community and the people working beside you believe that you are a hard worker is a big deal. But the RFK Racing co-owner had more to add about it.
Brad Keselowski thinks Jimmie Johnson's hard work is part of his branding
ADVERTISEMENT
Article continues below this ad
Keselowski talked about whether the strict fitness regime and work ethic really had an impact on making Jimmie faster. He went as far as to say that it's part of his branding. He said, "But I think it told a great story to the garage and the media that made them feel good when he was fast. Like, 'Oh that makes sense. He worked out.' OK, I saw Tony Stewart eat a cheeseburger before the race, and he was fast as [expletive].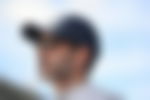 "So, I don't think that's why he was fast, but it created this really great cover for when he had such an incredible team, and it was really a memorable branding play as much as anything else."
ADVERTISEMENT
Article continues below this ad
WATCH THIS STORY: Jimmie Johnson Leads NASCAR Family's Embracing Arms of Support Around Ty Gibbs After His Tear-Jerking Tribute to Late-Father Coy
There is no doubt Johnson was blazing fast. But there seems to be some depth in Keselowski's argument as well. Was all the hard-work ethic just a branding act, or did it contribute to his success? Do share your thoughts in the comments below.
Edited By: Nischal Kandpal