"Seemed Like a Perfect Day" – Kurt Busch Thrilled to Win NASCAR Cup Series Race at Atlanta
Published 07/14/2021, 1:50 PM EDT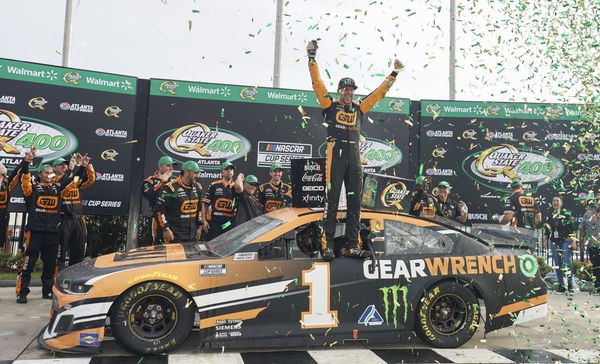 ---
---
If your last name is Busch, you definitely enjoyed a great weekend at Atlanta. Firstly, Kyle Busch took his final Xfinity Series win at Atlanta. And then, Kurt Busch led a sibling 1-2 during the Cup Series race at the Atlanta Motor Speedway. The older Busch sibling recently opened up on his triumph.
ADVERTISEMENT
Article continues below this ad
He said, "What an awesome battle with my little brother. Just being able to come out on top, it just seemed like a perfect day. With the amount of grip the car had and the way that our team adjusted on the car. You almost have to ignore my loose vs tight comments. Just go with the pattern of the track."
He acknowledged that the asphalt is fairly old which makes it easy to overdrive the car. Kurt confessed that he employed a tactic where he tried to force his brother to use up his front tires. And while Kyle Busch was running on the high line, which provided plenty of momentum, it used up the front tire grip.
ADVERTISEMENT
Article continues below this ad
What else did Kurt Busch say?
Meanwhile, Busch Sr tried to get a feel for his own car. Fortunately for him, everything was just perfect with the Chip Ganassi Racing car. As a bonus, teammate Ross Chastain played the team game and helped disrupt Kyle Busch's run. In light of this, Kurt Busch admitted that it normally takes the team everything in their power to win. Needless to say, he couldn't be any more proud of the team.
ADVERTISEMENT
Article continues below this ad
He continued, "It worked out perfect, everything my guys adjusted for was perfect. Chastain helped with yielding to me, I requested the low groove from a teammate. That made him go up high, that kind of took away Kyle's run up top. That's what allowed us to get side by side. In this day and age, it takes everything to get to Victory Lane."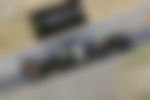 This is Busch Sr's first win of the season and it places him 14th in the championship battle. The bad news is that with the playoffs so close, he is still in a vulnerable position with five races to go. And Busch needs to deliver a few more great results to guarantee his playoff berth.
ADVERTISEMENT
Article continues below this ad