"Selfish" Joey Logano, Called "Two-Faced" by Kyle Busch, Reveals Why People Hate a 'Nice' and 'Kind' Driver Like Him
Published 12/08/2022, 12:45 PM EST

Follow Us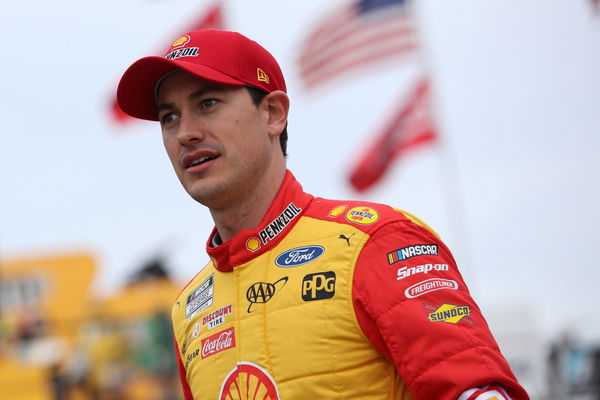 A simple smile is the easiest way to someone's heart. So, is that why Joey Logano loves to flash his beautiful smile all the time? Because when it comes to his reputation on the track, he definitely needs some support to ease into the hearts of his fans. After all, not everyone seems to like him, irrespective of his accomplishments.
It's true that there is a lot for Joey Logano to smile about this Cup Series season. From the birth of his daughter to his being crowned as the 2022 Cup Series champion, this year has been extremely kind to the Team Penske driver. However, even after a good season, the question of why people hate Logano continues to follow him in interviews.
ADVERTISEMENT
Article continues below this ad
In his recent appearance on the Bobby Bones Show, people's reactions to the 'nice' and 'kind' driver baffled the host. And this forced him to ask Logano, "Why don't people like you? What did you do to them, Joey?"
Smiling at the question, Logano explained, "Well, nothing to them particularly, like directly. So, here's the thing. I think this is true in probably all sports and it's really hard for I think a lot of people to understand. When you get in a competitive environment like driving a race car or playing football or basketball or whatever it may be, you have to flip a switch and become very selfish."
READ MORE: "It Was Hard..": Joey Logano Makes Moving Admission On Almost Missing Birth of Daughter Because of the Clash This Season
Furthermore, he said that it's all about winning at the end of the day. And because of this, he has to balance his two personalities on and off the track. He explained, "So, you become a different person. And I think it's really hard for people to understand how you can do one thing on the racetrack and then get out, take your helmet off and be a normal person. And like be actually kind to people."
Joey Logano explains where the hatred towards him stems from 
During the interview, Joey Logano explained that winning races is his job. Although he admitted that it's hard for people to understand the two different roles he plays on and off track.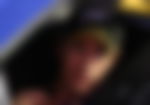 Explaining where exactly all of this stems from, Logano said, "I may be one of the more aggressive guys on the race track and I think that's where a lot of all this comes from. I don't like getting pushed around, I always push back every time someone pushes me. So, I think that aggressive nature is kinda shown a lot on the track."But sadly, fans never appreciated this 'aggressive nature' on track.
Kyle Busch called Logano two-faced
Calling Logano 'two-faced', Kyle Busch questioned why is it necessary for him to have two different personalities. In an interview, Busch said, "The problem with Joey is he's two-faced. So people know I'm an ass****. So I might be an ass**** on the race track, which I'm really not, but Logano, he'll come in here and he's laughy and go lucky, go with the flow, like (the) super-nice guy, all this stuff. Does great for charity, everything like that."
ADVERTISEMENT
Article continues below this ad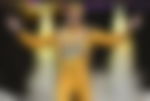 However, Logano is of the opinion, "And when you don't get to explain yourself after the race very well, it looks like people can interpret it however they want. So, you kinda get both sides. Not everybody hates me. There is some love in there too."
WATCH THIS STORY: 'Incapable' Joey Logano Once Defended Milestone Win With Honest Reflection After 'Bubba Wallace Type Victory'
ADVERTISEMENT
Article continues below this ad
Well, Logano is right. Not everyone hates the 2022 champion. In fact, according to a 2021 interview, it seems like NASCAR president Steve Phelps himself is a Logano fan. In an episode of I am Athlete, Phelps admitted that he loves 'that switch' in Joey Logano, which most people do not approve of.
Although when it comes to his on-track colleague, things aren't the same.