Shocking: NASCAR Driver Quits Mid-Season to Save His Family Business After the COVID-19 Lockdown
Published 05/24/2020, 10:49 AM EDT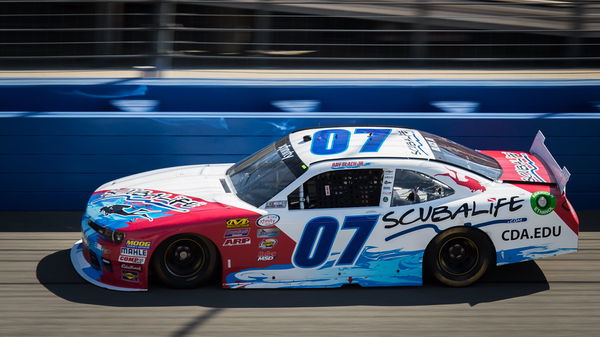 ---
---
Covid-19 Pandemic wreaked havoc in worldwide sports. The NASCAR Series was halted in March due to the pandemic as mass gatherings are not allowed. The last race in NASCAR cup was the FanSheild 500 which took place on 8th March 2020. Likewise, the NASCAR Xfinity series was also stopped midway. LS Tractor 200 was the last NASCAR Xfinity race which was held on 7th March 2020.
ADVERTISEMENT
Article continues below this ad
Now as the rules and regulations have relaxed, the NASCAR series is back. The 1st race after the break was the Toyota 200 at the Darlington Raceway. The next race in the NASCAR Xfinity Series is the Alsco 300 at the Charlotte Motor Speedway.
NASCAR driver quits to save the family business
ADVERTISEMENT
Article continues below this ad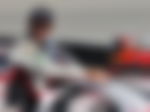 Ray Black Jr., the driver for SS-Green Light Racing has announced that he will be quitting the series. He drives the No. 07 car. He was planned to run the full Xfinity Series season. This season, Black has been basically supported by his family organization, CDA Technical Institute. His father established the school in 1995.
CDA had to shut its door due to the pandemic. Since mid-March, it had no pay coming in. That is an issue, particularly while supporting a racecar.
"We were shutdown for three months and that was huge for us," Black says. "We had Darlington left on the list. After that, it was figuring out what was next.
"We talked to Bobby for a long time and we all kind of came to the conclusion where we had to focus on our school and getting back up and running, that way we can put the best budget out.
"I felt like I needed to help out because it is my family business. I felt like I needed to put racing to the side for a little bit and go help out. They definitely need me right now and it's a weird time in the world."
ADVERTISEMENT
Article continues below this ad
NASCAR came back to the track this previous week at Darlington Raceway, where Black completed 21st in Thursday's (May 21) Xfinity race. For the next race, Garrett Smithley will steer the No. 07 Chevrolet, which was driven by Black.
Until further notice, Rick Ware will be driving the No. 07 vehicle, starting at Charlotte with Smithley.
ADVERTISEMENT
Article continues below this ad