Shocking: There Won't Be a NASCAR Heat 6 Game, Motorsports Games Set to Revamp the Game With Major Changes
Published 08/19/2020, 8:42 AM EDT

Follow Us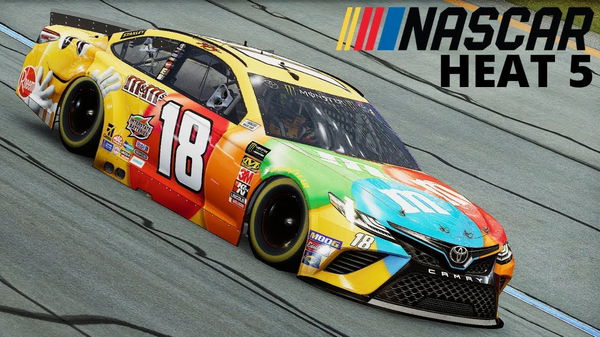 Video game creator Motosport Games is set to change the title for the NASCAR Heat Series from 2021. The famous video game franchise will see a new name from the next edition, as per CEO Dmitry Kozko. The development is part of restructuring plans for the game.
The developers are planning to build the game's software from scratch, as per Kozko. The company's chief
also said
that they are in talks with the IndyCar Series to build a new game. No further details have been released so far. It will be interesting to see what the new software upgrades have in store for NASCAR and gaming fans. The gaming series has been very popular among fans.
ADVERTISEMENT
Article continues below this ad
NASCAR Heat 5 – the last game of the Heat Series
Last month, the latest installment in the series – NASCAR Heat 5 – was launched. The Heat 5 includes all the three racing championships there are in NASCAR – the Cup Series, the Xfinity Series, and the Truck Series. Chase Elliott is the one the cover of the Heat 5 game.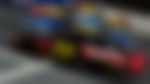 The game also includes a career mode that allows drivers the opportunity to progress through the various championships and finally arrive at the Cup Series. Additionally, players have the option in the career mode to drive as independent drivers and sign with teams. Otherwise, they can also build their own team and recruit staff and other drivers. It also has 34 authorized race tracks along with ESports support. The game also has a new track-testing mode that lets players get familiar with a new course before racing on it. The game also comes with a Gold edition that features NASCAR legend Tony Stewart on the cover.
History of the Heat Series
The first installment of the Heat Series was the NASCAR Heat Evolution, followed by the Heat 2, Heat 3, Heat 4, and finally the NASCAR Heat 5. An installment of the game has launched every year since 2016.
ADVERTISEMENT
Article continues below this ad
The Heat 5 game will also be used this week for the eNASCAR Heat Pro League Championship race. The event will feature 28 drivers – 14 each from Xbox and PlayStation 4 platforms.
A few months ago, during the absence of live-action due to the coronavirus, the eNASCAR iRacing Pro Invitational Series helped fans the much-needed taste of NASCAR during the lockdown.
ADVERTISEMENT
Article continues below this ad