"Should Be a Big Wake-Up Call" – Denny Hamlin Wants Bubba Wallace, 23XI Racing to Bring Out Their Best in 2021 NASCAR Season
Published 05/01/2021, 8:30 AM EDT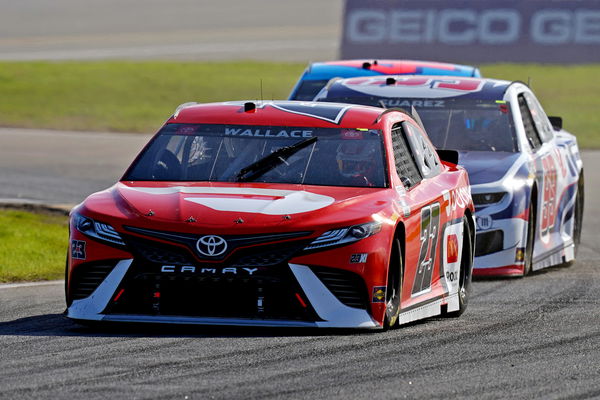 Bubba Wallace had his best run so far in the 23XI Racing No. 23 car last weekend at Talladega that culminated in a stage win, his first-ever in the NASCAR Cup Series. The team, owned by Michael Jordan and Denny Hamlin, has been showing improvements in speed and consistency off-late.
Despite the stage win, Wallace finished the race in 19th place, which maintained a pattern of sorts for the team, through the first 10 races this year. While Wallace has looked like a top-15 and even top-10 contender on a few occasions, he has not been able to carry on that run and finish well.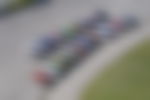 That is one major area where Hamlin wants Wallace to show significant improvement. He stressed that Wallace's car has also shown the capability of a top-five finish, but mistakes have cost the team dearly so far.
ADVERTISEMENT
Article continues below this ad
Denny Hamlin wants Bubba Wallace to "finish where you're running"
"You've got to just optimize your day," Hamlin said during a recent media interaction. "That's something that team hasn't really done a great job of throughout the year and that's finish where you're running," he added.
He wants Wallace to continue to grind and really focus on executing. Hamlin is optimistic that things will get better this season itself, but Wallace needs to use his wide range of resources to the best of his ability
"They've really got to work on their execution. Bubba has to continue to evolve as a driver, put the work in and really just concentrate on how he can do his job to the best of his abilities. Use all the tools at his disposal," Hamlin continued.
Hamlin wants Wallace and the No. 23 team to bring out the best
To do that, he wants the No. 23 team to treat their current points standing as a 'wake-up call.' Hamlin and Wallace had both clearly expressed their intentions of seeing 23XI Racing in the playoffs in their debut season, and Hamlin wants the team to bring out the best in each other.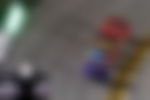 "For them to be 30 points off the playoffs and finishing where they're finishing, that should be a big wake-up call to say, 'just do our job.' If everyone does their job to the best of the ability, they'll be fine and they'll continue to get better each week," Hamlin expressed.
ADVERTISEMENT
Article continues below this ad
Raw speed and restarts – Wallace's strengths
At the same time, Hamlin is quite impressed with the raw speed that Wallace has and his ability of restarts. He recognizes that Wallace is still fairly inexperienced and intends to bridge the gap for him quickly enough.
"He's 10 years behind on experience, at least from what I have. As a co-owner and someone invested in it, I'm gonna continue to make him a better race car driver," Hamlin expressed.
ADVERTISEMENT
Article continues below this ad
The first step for Bubba Wallace will be to get that top-15 finish he has been looking for. He has finished in 16th place twice in 2021, but a top-15 and moving up to the top-10 will have a massive impact on his confidence in the building process.