"Shut Up, It's Not!"—After an Exhausting Off Season, Kyle Busch's Wife Samantha Doesn't Want to Believe NASCAR Reality
Published 01/23/2023, 6:00 AM EST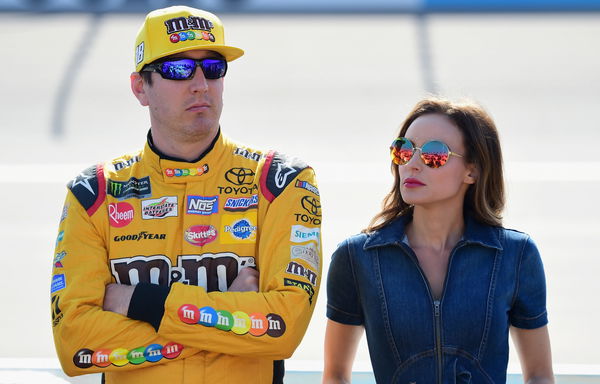 Humans tend to love stability, and by extension, hate change—at least change that they never wanted in the first place. The bitter divorce between Kyle Busch and Joe Gibbs Racing was a change the driver never wanted, but had to deal with. 2023 will now be the start of something new.
By the time it is November, most drivers in the Cup Series are mentally maxed out and waiting for the season. Of course, the sentiment is not shared by those vying for the Championship title, but that accounts for only four drivers.
ADVERTISEMENT
Article continues below this ad
In most seasons, Kyle Busch would've counted himself among the latter group; 2022 was different. It ended up being one of the toughest seasons in the sport for the driver for a myriad of reasons. But with all that behind him now, he will be looking forward to debuting for his new team, Richard Childress Racing. And it's not just him, but his wife too, who will be excitedly waiting for the debut.
Samantha posted a funny and quirky video on Instagram, with the caption: "Say what?! This "off season" that consisted of Brexton racing almost every week 😂 sure went by fast!"
Samantha has always supported Kyle, through thick and thin. Just like all these years, she'll be cheering him on in 2023.
Could a Kyle Busch 2.0 be in the works?
The unsavory ending of Busch's 15 years at Joe Gibbs Racing was a hot topic for 2022. But with the driver finding a new seat to drive in, the focus has now shifted to his former teammate.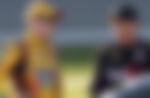 Denny Hamlin made up the second part of the pairing at JGR. Just like Busch, he has been with the team for a long-time; 18 years to be precise. But with his contract due to expire at the end of 2023, obvious questions about his future are being asked by fans.
ADVERTISEMENT
Article continues below this ad
A recent interview with Bob Pockrass riled fans up. In the interview, Hamlin said "I'm confident that as long as I'm racing, I wanna be with JGR and they wanna be with me. Certainly, I think that these talks are going to be ongoing for a few months."
The statements seemed to remind fans of something similar that Busch had said at the start of the 2022 season. But we all know how things transpired over the course of the season.
ADVERTISEMENT
Article continues below this ad
Watch This Story: Kyle Busch's Wife Claps Back at a Fan
While Hamlin has the comfort of owning a racing team of his own, he would still prefer staying at JGR beyond 2023. Only time can tell where he'll be in 2024.
Edited By: Nischal Kandpal