"Sick to My Stomach" – Brad Keselowski Regrets Causing Austin Dillon to Crash
Published 08/23/2021, 10:19 AM EDT

Follow Us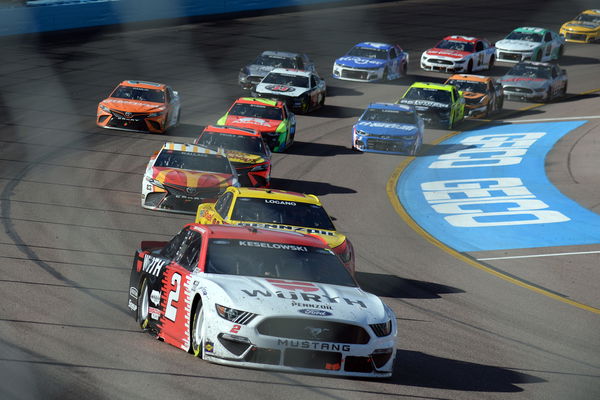 During the NASCAR Cup Series race at Michigan International Speedway, there was a massive accident. The drivers involved were Brad Keselowski and Austin Dillon, with the latter coming off worse. Fortunately, Dillon was able to walk away largely unscathed, but the bad news was that it dented his Playoff hopes.
An apologetic Keselowski wrote on Twitter, "Watching this makes me sick to my stomach for Austin and his team. He was crazy fast today and deserved better. Definitely not what either of us wanted to see. With a lap to go we both wanted the stage point and I should have given him more room to avoid this. Glad he is ok."
ADVERTISEMENT
Article continues below this ad
In the end, Keselowski finished 9th, while Dillon's race was over. Meanwhile, at the front of the field, Ryan Blaney triumphed ahead of William Byron and Kyle Larson. Kurt Busch and Denny Hamlin completed the Top 5, ahead of Matt DiBenedetto and Kyle Busch. Finally, Chase Elliott, Keselowski, and Martin Truex Jr rounded out the Top 10.
ADVERTISEMENT
Article continues below this ad
What happened between Brad Keselowski and Austin Dillon?
On lap 121, Dillon's Chevrolet was battling with Keselowski's Ford for sixth position on the track. Close to the stage finish, a desperate Dillon lunged down the inside of Brad Keselowski at Turn 4. The good news was that he had the momentum to make the pass and take sixth place. Unfortunately, from that moment onwards, things started to go horribly wrong.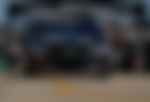 However, Keselowski kept pace with Dillon down to the apron, and the two collided. The impact turned Dillon and sent him into the outside wall. It is also worth mentioning that the impact was so great that Dillon's car almost flipped over on its side and went airborne. Fortunately, it eventually came back down on all four tires, but the Richard Childress Racing car was absolutely totaled.
ADVERTISEMENT
Article continues below this ad