Some 'Out of the World' Candidates Who Might Replace Jimmie Johnson Next Year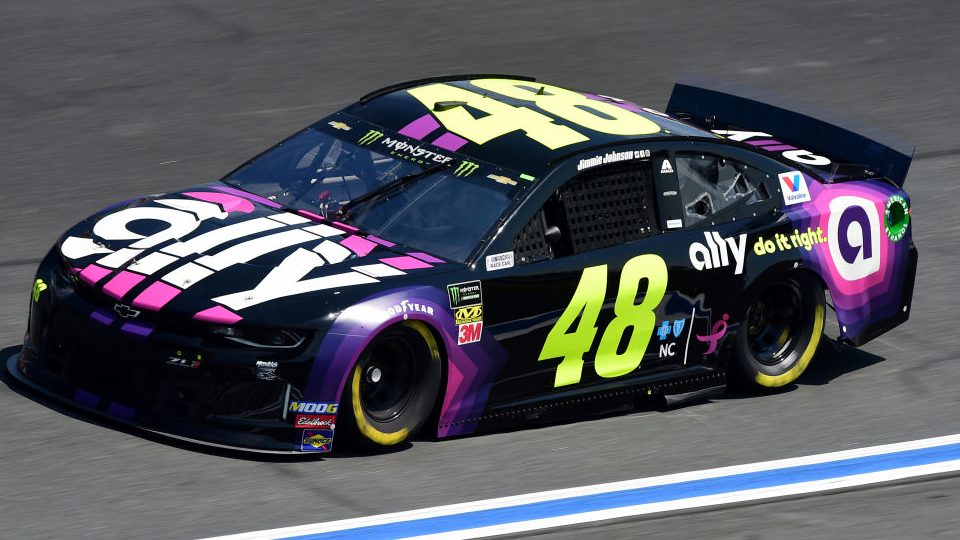 Jimmie Johnson, one of the best drivers of stock-vehicle racing, revealed the end of his full-time driving profession in November 2019. 2020 season will be his last season in the NASCAR Cup Series.
NASCAR reports, "I'm so thankful for 18 incredible years of racing in NASCAR. The sport has been good to me. It has allowed me to do something I truly love. I showed up chasing a dream and achieved more than I ever thought possible.
"I'm looking forward to next season and celebrating what will be my last year as a full-time NASCAR Cup driver. I know what this team is capable of, and I hope 2020 is one of the best yet," said Johnson.
There is a lot of speculation regarding a potential driver to replace the 7-time Cup Series Champion in the No. 48 car. Some names that are making rounds around the No. 48 are Eric Jones, William Byron, and Chase Briscoe.
However, FOX: NASCAR is predicting something rather funny. With talks of the Argentine's split with his Catalan outfit, a series of funny tweets have surfaced in which teams from different sports have implored Messi to join their ranks.
READ MORE- Kevin Harvick Wins the Final 'Busch Pole' of the NASCAR Cup Regular Season
Could it be? pic.twitter.com/qmse6a1Yuk

— FOX: NASCAR (@NASCARONFOX) August 26, 2020
Jimmie Johnson through the years
Having called the Hendrick Motorsports his home since his debut in 2001, Johnson has dedicated his all to the team in the No. 48 Chevrolet.
Jimmie Johnson won seven titles in the NASCAR cup series, successfully equalling the record for most titles won with Dale Earnhardt and Richard Petty.
The 44-year-old is in the 6th position on NASCAR's record-breaking win list. He has won 83 races, a stat that ties him with Cale Yarborough.
Johnson is a double victor of the Daytona 500. He won the Great American Race in 2006 and 2013. He additionally won multiple times each in the Coca-Cola 600 and Brickyard 400, including two Southern 500 crowns.
Jimmie Johnson won his initial five titles successively from 2006 to 2010. He then won the titles in 2013 and 2016. That stretch of achievement outperformed the record held by Yarborough, who won three straight titles from 1976 to 1978.
The 7-time Cup Series Champion last won in June 2017. In addition, the 2020 season has not been a great season for him.
Just one race remains in the 2020 normal season, the Coke Zero Sugar 400 at the Daytona international speedway. Right now, Jimmie Johnson is off the playoffs cutline by 4 points. He stands behind his teammate William Byron.
Abhay Aggarwal
I am an avid follower of Formula One, Baseball, Cricket, and Lawn Tennis #MercedesAMG #Yankees