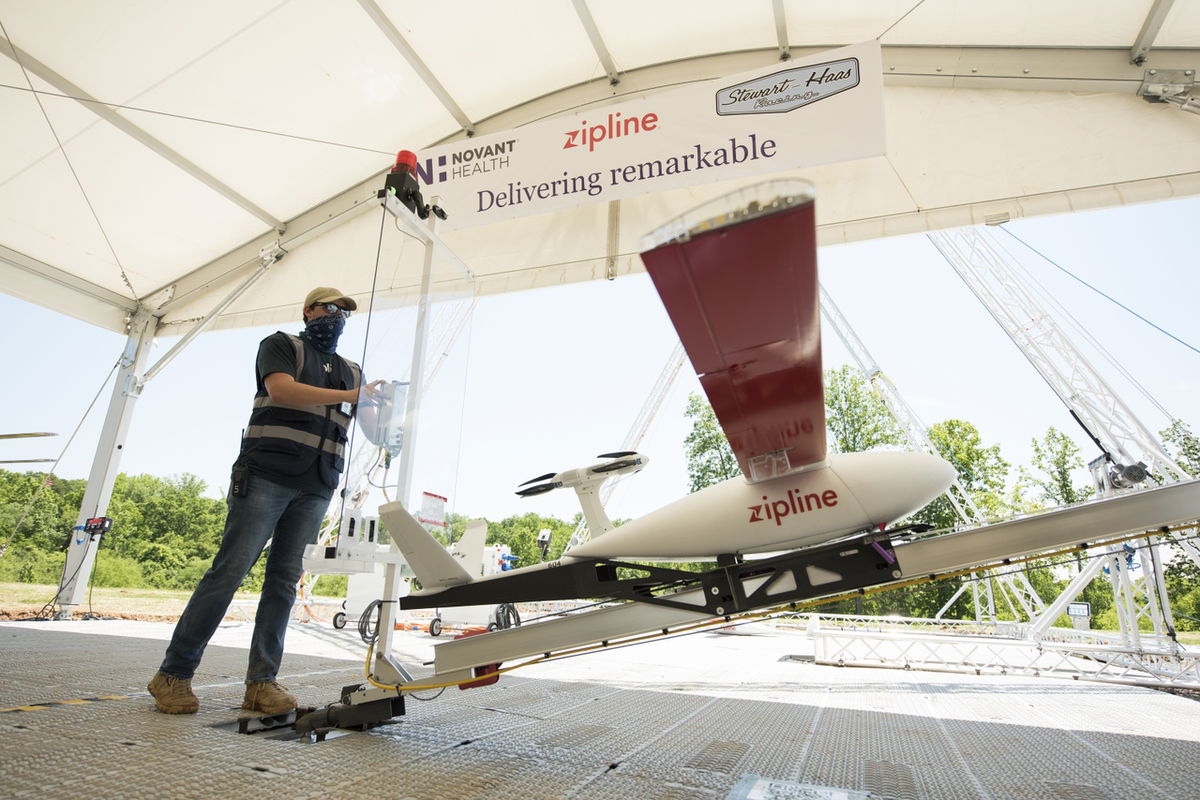 As the COVID-19 pandemic proceeds, Stewart-Haas Racing has extended its association in moving supplies to hospitals. The racing association as of late assembled a facility on its Kannapolis, North Carolina grounds. It has a launchpad for drones to facilitate conveyance of provisions to wherever the requirement is.
The project is in association with the on-request drone logistics service Zipline. The activity further grows a connection among Stewart-Haas Racing and Novant Health that delivered 20 million face masks. It has even created 120 Intensive Care Unit webcam carts to a few Novant Health offices principally in the Charlotte territory.
"Once again, SHR stepped up when we had a need in response to this pandemic by providing us the critical space to create our distribution center," says Mark Welch of Novant Health.
"This operation is taking Novant Health logistics to the next level and we could not do it without the assistance of Stewart-Haas Racing."
Stewart-Haas Racing is doing every bit to combat COVID-19
Novant Health started practice runs in late May. Although, the principal drops were made to Novant Health Medical Center as approved by the FAA. The battery-fueled drones take off and land from an emergency conveyance center close to the Novant Health Logistics Center in Kannapolis, North Carolina.
Moreover, Novant's center in Kannapolis happens to sit close to the grounds of Stewart-Haas Racing. The team is co-owned by driver Tony Stewart and Gene Haas. The group has just utilized its trucks to deliver face masks for Novant. They gave Zipline consent to manufacture a dispatch center on an unfilled plot close to its central station.
However, it took about seven days to get the appropriation site ready for action. The center presently houses 10 drones. Although, each is equipped for running many excursions every day up to a scope of 100 miles. At the full limit, it can deal with 30 drones.
"As soon as we heard about the initiative Novant Health had with Zipline. Our only question was, 'How can we help?'," said Mike Verlander of Stewart-Haas Racing. "Finding a tract of land that could be used for the distribution center was paramount. Gene Haas, the co-owner of our race team, had the perfect spot right behind our race shop.
"He cut through all the red tape and dirt was quickly moved. We helped with logistical coordination during the build. We have seen the work of the Zipline crew, the efficiency of the distribution center, the technology it houses. It's all very impressive."
Read More: NASCAR Cup Series Race: Updated Schedule for Thursday Night's Race at Charlotte Motor Speedway
Abhay Aggarwal
I am an avid follower of Formula One, Baseball, Cricket, and Lawn Tennis #MercedesAMG #Yankees